Use Voice Changer as a Free Dubbing Tool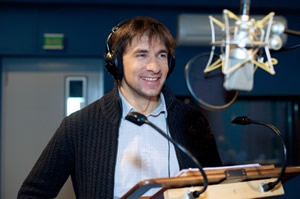 We all have watched pet videos with funny dubbing on YouTube. They were just ordinary videos, but someone dubbed them with funny dialogues and that made them to be more interesting. The dubber will fake a sore throat in order to get a funny result. Actually you don't have to do this. You can use AthTek Voice Changer as a free dubbing tool to make funny voices.
If you have made videos, you would probably know how a free dubbing tool works. Using AthTek Free Voice Changer is somehow different from using a free dubbing tool -- AthTek focuses on voice changing. It is able to create funny sound effects for dubbing.
How to use voice changer as a free dubbing tool?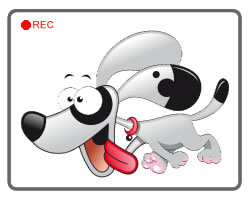 Record a pet video and take down the video length
The first job we need to do is to record a short video of our pets. Sometimes the pet plays with something (or just itself) and that makes us laugh. But it always be a short moment that there is no enough time to record it with a DVR. We need to hold the DVR when we were playing with our pets and never miss any funny moment of them. Once we got the video, we should record the video length which will be used in the following steps. If you already have the video, please go to next step directly.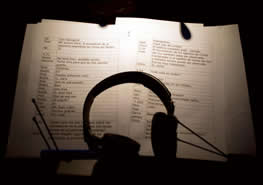 Getting started to write comedy script for your pet video
Regardless of whether you have got A in your composition lessons, you should write the funny script for your pet video all by yourself. A free dubbing tool can help you to create funny voice effects, but it cannot help you to write the dialogues. Why you think the video is so funny? What do you think the pet is thinking about? You can just write down that and make sure it can match with the video you have recorded.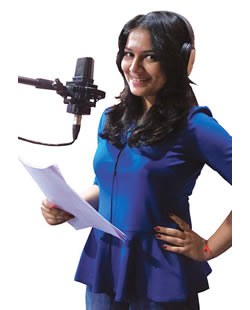 Read and record the script then import the recording to AthTek Voice Changer
Now you can start to make the dubbing for your pet video! You can start the video (mute) and audio recorder at the same time, then read the script to dub your pet video. It may take you several time to match the script to the video. This is the first step for dubbing. When you have complete the audio recording for your pet video, you can now use AthTek Voice Changer as a free dubbing tool to change your voice in the recording. Simply import the recording to this free dubbing tool and it can help you to change your voice pitch flexibly. You don't need to export the dubbing until you think your voice was funny enough. If you want to record the script and change your voice pitch at the same time, you can just download and run All-in-One Voice Changer.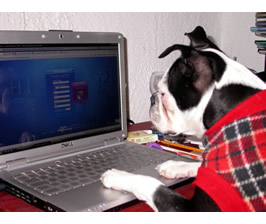 Join your dubbing in the pet video
When you have generated the audio with free dubbing tool, you can now join it in the pet video you have recorded. There are many free voide makers you can download and use through the internet. Please make sure you are using a reliable one because this is the final and most important step of making a funny pet video. We have already recommended some reliable video recorders in our blog. If you don't want to share your work on any video site, you have already got all what you want now. If you are a YouTuber, please go on to read the next paragraph.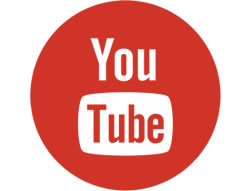 Upload your pet video to YouTube to get thousands of "thumb up"!
If you are a YouTuber and you like to share funny stories with others, you can upload the funny pet videos to YouTube. There are mnay free YouTube uploaders throughout the internet and we have picked some of the best ones in our blog. Please don't forget to share the video link with us. We will pick the most funny ones and recommend them to more people. Can't wait? Upload it now to get thousands of "thumb up"!
System Requirements
| | |
| --- | --- |
| OS | Microsoft® Windows Vista, Windows 7 and Windows 8 |
| Processor | 2.0GHz Intel/AMD processor or above |
| RAM | 1GB RAM (2GB or above recommended) |
| Free Hard Disk | 1GB space for installation |
| Graphics Card | No requirement |

Users' Review
I have searched free voice changer for a long term. Most of them are too complex which make me no confidence to learn and use. Until I found this one, a retired old man like me can easily use it for fun. Thanks to AthTek.
----- Mr.Smith, retired man in Texas
AthTek DigiBand
An intelligent music software application for Windows. It can automatically generate music compositions by one click. It can also improvise accompaniments to audio files, solo singing or computer keyboard playing. It enables users to create original music easily in seconds.