Double click on the setup file. Follow the instructions and AthTek Free Voice Changer will be installed on your computer. You would be able to access the program from the icon on your desktop.
Once we released a new version of Free Voice Changer, we will provide the latest download link and the update info at version history page on our official website.
There are many free voice recorders you can use. Actually you can just use the free sound recorder of Windows. It can be found in Accessories in your Start Menu. Your voice will berecorded as *.wma file which is absolutely compatible with AthTek Free Voice Changer. Then you would be able to import the audio file to Free Voice Changer and enjoy the voice changing.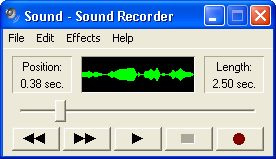 Though it is freeware, AthTek Free Voice Changer is actually a professional tool in voice changing. Once you have imported an audio file, the Step.2 will be activated. Click on the drop down menu of Pitch shift, you would be able to change the voice pitch flexibly in a range of 22 semitones and 2 octaves. Select one which you want to use.


You can change the voice speed by rolling the bar left or right.


Everyone has its own timbre. If you have ever used other voice changers, you would probably know that the timbre will be lost after voice changing. What makes AthTek Free Voice Changer better than any one voice changers, you can maintain the original timbre of the audio file perfectly.


When you are trying to import an audio file to AthTek Free Voice Changer, you may find that you cannot locate the existing audio file in target folder. That is because the file format of the audio file is not as default as settings of AthTek Free Voice Changer. You can simply hit the drop down menu of file format of the popup window and you will be able to find the audio file. AthTek Free Voice Changer supports several audio formats including *.wav, *.wma and *.mp3.
How to purchase AthTek Voice Changer online?
This is a free voice changer which doesn't cost a cent. You don't need to pay for it and you are allowed to use it for non-commercial activities.
If you want to get a voice changer which needs to buy, you can buy our Skype Voice Changer which can change voice pitch in a real-time Skype call. It will cost $29.95 each license/account.
How to register AthTek Voice Changer as a full version?
It is freeware now and since you have installed it to your computer, it would be a full version.
You can directly uninstall AthTek Free Voice Changer from "Add or remove programs". Also you can click the Uninstall link of Free Voice Changer in Start Menu.
System Requirements
| | |
| --- | --- |
| OS | Microsoft® Windows XP, Vista, Win7 & Win8 |
| Processor | 1GHz Intel/AMD processor or above |
| RAM | 512MB RAM (1GB or above recommended) |
| Free Hard Disk | 100MB space for installation |
| Sound Card | N/A |
AthTek DigiBand
An intelligent music software application for Windows. It can automatically generate music compositions by one click. It can also improvise accompaniments to audio files, solo singing or computer keyboard playing. It enables users to create original music easily in seconds.
Users' Review
I have searched free voice changer for a long term. Most of them are too complex which make me no confidence to learn and use. Until I found this one, a retired old man like me can easily use it for fun. Thanks to AthTek.
----- Mr.Smith, retired man in Texas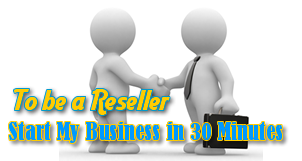 Related Software
AthTek DigiBand
Handy music software which can automatically compose music and improvise accompaniments.
All-in-One Voice Changer
It can change your voice pitch in not only Skype calls but also other IM tools.
Skype Voice Changer
Change your voice pitch to a male or female flexibly in Skype call.