Why Skype Parental Control
Many children start to use Skype at an early age. As parents, we have no idea about who are in their contact list and what do they talk about. It is definitely necessary to monitor the children's activities over Skype and provide help to them when needed. Through a good Skype parental control, we can at least optimize the education method to our children in time. On this page, you will read how to do parental controls through Skype.
Program Used- AthTek Skype Parental Control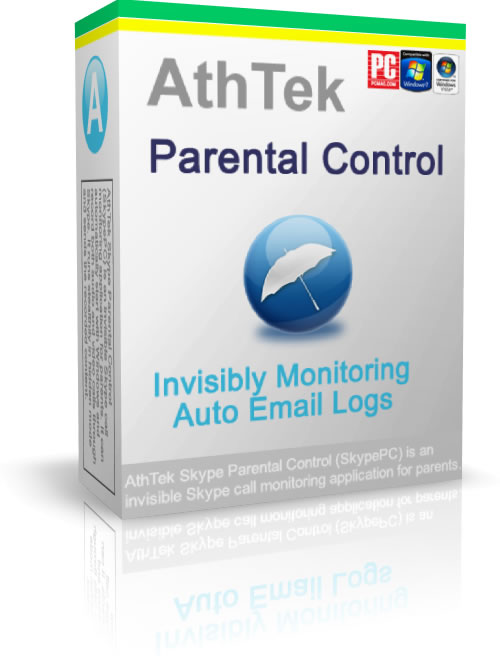 AthTek Skype Parental Control (SkypePC) is an invisible Skype call monitoring application for parents. It can automatically start with Windows and record both audio and video calls through Skype. It runs stealthily in hidden mode and sends the recorded content to you through emails. You can also set SkypePC to record the microphone or the full screen by specified program/process.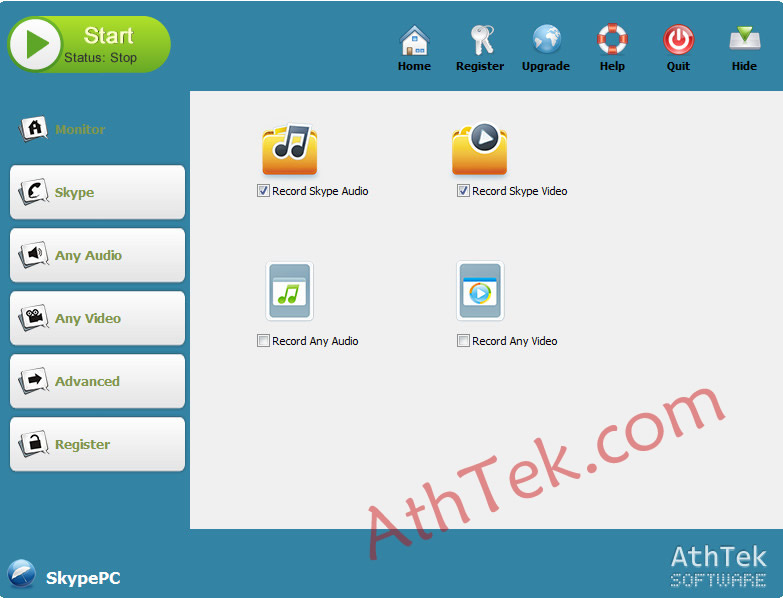 Invisible monitoring: SkypePC runs in background automatically.
Email recordings: Recordings will be sent to parents through emails.
Auto record: Not on Skype calls, but also other programs.
2-Step Verification: What they have typed in documents and emails.
AthTek Skype Parental Control is somehow overkill and please DO NOT use it in any illegal activity. SkypePC is designed for parental control only.
How to Do Skype Parental Control
Step 1Install AthTek Skype Parental Control.

When you have downloaded skypepc.zip, please unzip it to a secure place on the computer. Make sure of that the place won't be found, removed or modified easily. Double click on Install.exe. A popup box will ask you to choose the hotkeys (Ctrl + Alt + Shift + X as default) and install SkypePC. Double click on taskathtek.exe. A popup box will ask you to set an unlock password to SkypePC.

Step 2 Configure the Skype parental control software.

Open AthTek SkypePC and choose what you want to monitor in Monitor tab. In Skype tab, you can choose how you would like to monitor Skype calls. It is recommended to save the recording every 3 minutes or less. In Advanced tab, you can save your email address to SkypePC and the recordings will be sent to you automatically.

Step 3 Start monitoring.

On top left corner of SkypePC, you can switch monitoring status by clicking the large button. Click Hide in tools bar and SkypePC will hide itself on desktop. Only when you press the hotkeys and input the password you can revive Skype Parental Control program. Now all the Skype calls will be recorded automatically and sent to you through emails.