AthTek DigiBand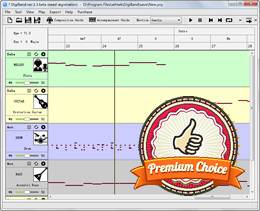 AthTek DigiBand is a piece of automatic music composition software for Windows. It can automatically compose music with flexible instruments and melodies. It can also improvise an accompaniment to imported audio files, live computer keyboard playing or humming. Rich instruments and music styles are integrated to this brilliant music software. With AthTek DigiBand, you will enjoy the fun of having a versatile music group on the computer.
For people who are not musical, the process of composing and playing music seems almost magical. AthTek DigiBand is a program that aims to bring the joys of musical creation to the tone-deaf masses. With this easy-to-use music software, you can just follow the instructions to compose music or improvise accompaniments. You can even convert your created music into midi notation in AthTek DigiBand.
What Does AthTek DigiBand Do?
Auto composition:
Demo 1 - Auto composition
When you start AthTek DigiBand, you would see several buttons on the screen. Click on "Make a song" or "I Feel Lucky", you would be able to write a song automatically in seconds. By clicking on "Make a song", you would be able to choose what music you like then create one immediately. You will be asked to choose the music emotion, BPM (beat per minute), instruments. The chords will be automatically generated. You can even add a singer to the song. After all the selections, you can now press the Auto Composition button to compose music automatically. You will clearly see the rhythms be generated automatically and each track is editable. On the other hand, if you click on "I Feel Lucky", a totally new song will be generated without any restriction. All the work will be done only by one click. Pretty cool, isn't it?
Auto accompaniment:
Demo 4 - Original Vsqx File
There are 4 buttons which you can use to improvise an accompaniment automatically. They are: "Make an accompaniment", "Accompany your midi file", "Accompany your humming" and "Accompany your keyboard". I think you have already known what they can do. If you want to make background music for your video or presentation, you can use "Make an accompaniment". The created music has no copyright issues and can be saved as midi or wave formats. If you get a piece of music and want to make an accompaniment to it, you can use "Accompany your midi file". AthTek DigiBand will analyze the music and improvise an accompaniment to fit the theme. If you only have the melody in mind, you can also put it from your mind into act- sing to AthTek DigiBand. By clicking on "Accompany to your humming", AthTek DigiBand will recognize and analyze your voice automatically, and then improvise an accompaniment to your solo singing in seconds. It is something like you was singing on the stage, and a rock band was making an accompaniment to you! The new version of AthTek DigiBand supports to play the computer keyboard to create a piece of music, and then improvise an accompaniment to the created music. This means AthTek DigiBand can be used as a virtual piano to play music directly!
Key Features
Auto composition

AthTek DigiBand can compose music automatically in seconds. You can select the music emotion, genre and instruments to make a customized composition. You can also leave all the selections and let DigiBand make compositions unconditionally.

Make background music without copyright issues

You can use AthTek DigiBand to make background music for videos or presentations without any copyright issue. Simply click "Make an accompaniment" when program starts, you will get the background music in seconds.

Auto accompaniment to audio file

You can import an existing audio file to AthTek DigiBand then improvise an accompaniment to it. You will be asked to select a track and a channel of the audio file. Then AthTek DigiBand will recognize the chords and make an accompaniment.

Auto accompaniment to solo singing

AthTek DigiBand can also improvise an accompaniment to your solo singing. If there was a great melody in your mind, you can sing and record it with AthTek DigiBand, then improvise an accompaniment to your solo singing.

Auto accompaniment to keyboard playing

AthTek DigiBand has integrated a virtual keyboard in the current version. This means you can now play the computer keyboard just like you are playing a piano and then improvise an accompaniment to it.

Digital Singer

It supports digital singers to sing your song. Though it still cannot sing complex word like a real human, it can clearly pronounce vocals such as a, ba, da, la and na. The voice will get close to the real human's voice in the following updates.

Rich instruments supported

AthTek DigiBand supports almost all the instrument types including bass, drum, piano and string, guitar, etc. Rather than this, you can even choose exactly the type of each instrument. For example, Nylon strings guitar, electric jazz guitar or any other.

Rich music structures supported

It also supports complex music structures. We have included 8 music structure types into AthTek DigiBand (3 for free trial). You can flexibly set blank, intro, verse, chorus, interlude and outro in your music composition.

Rich music emotions integrated

It has included many musical emotions for quick music composition. You can choose any emotion in the list, then the parameters of BPM (beat per minute) and chords will automatically fit the musical emotion in your music composition.

Improvisation-to-inspiration

Even with the same settings, AthTek DigiBand will create an entirely different song each time. That is why it has been called "brilliant idea generator" by musicians. It can definitely bring inspirations to your music composition by the improvisations.

Intelligent guides

As handy music composition software, it has a clean interface for your quick start. No matter you want to do music composition or make an accompaniment, you can find the access easily when AthTek DigiBand starts.

Multiple audio formats supported

You can import audio files in multiple formats such as midi, vsqx (Vocaloid3), ust (format of UTAU) and nn file format.

Exportable music composition

The music composition can be exported as midi or wave file format. Sound sources such as MIDI and SF2 are supported. The project file is also exportable for future use.

Rich free resource

We provide many helpful resource for free in our official website. You can add new free emotions and genres to your DigiBand. You can also download the latest version for free trial from our official website at any time you wish.
System Requirements
| | |
| --- | --- |
| OS | Microsoft® Windows XP, Vista, Win7 & Win8 |
| Processor | 1GHz Intel/AMD processor or above |
| RAM | 512MB RAM (1GB or above recommended) |
| Free Hard Disk | 100MB space for installation |
| Sound Card | N/A |

Users' Review
The program is really awesome!!!! ... The unique charakteristik of the program is its straight structure and simplicity to use, no other program I have tested so far in this area is comparable in this point, stay with that no matter what happens and what anybody may ask for!
--------- Richard Schönfeld in German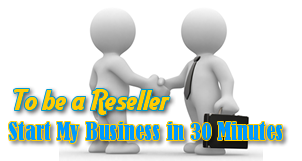 Related Software
Free Voice Changer
Flexibly change the voice pitch of imported audio file.
Skype Recorder
Automatically record Skype calls in high quality audio and video files.
AthTek DigiBand
An intelligent music software application for Windows. It can automatically generate music compositions by one click. It can also improvise accompaniments to audio files, solo singing or computer keyboard playing. It enables users to create original music easily in seconds.