AthTek WebAPP Kit-- creates both desktop and web app once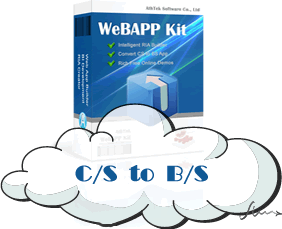 AthTek WebAPP Kit is an advanced RIA builder for web application development. It can help software developers to convert C/S type programs to B/S type web applications effortlessly, with no HTML, JAVA, ASP or PHP skill is required. You would be able to create web based applications in minutes with AthTek WebAPP Kit. If you are looking for a tool which can enable you to create web applications from your own C/S projects, we highly recommend our WebAPP Kit and you will find use of it!
Why I need to purchase a full version?
* A full version will remove all the limitations including applications' info and attachments;
* Free 24/7 online technical support for all the buyers of WebAPP Kit.
Important: WebXone can do whatever WebAPP Kit can do and more!
Who Needs AthTek WebAPP Kit?
Modern corporation who uses enterprise management application:
Modern corporations always take high-tech enterprise management methods for higher ROI. ERP, CRM and many other business applications are in charge of the business operations in modern corporations, but there were a lot of problems with the client side business programs. As we all know, client side business programs have much space occupied but poor efficiency created. More than that, client side business programs have less interactive workflow from client to client, server to client and client to server. That is why SaaS is so popular nowadays. It will take not only much time but also a lot of money to transplant client side business programs to SaaS mode web based applications manually. AthTek WebAPP Kit provides a solution to convert those client side business programs to web based applications directly and effectively. Also it will save at least 90% of money than the traditional ways.
Web development team:
Web development team will like AthTek WebAPP Kit because it can create web based applications from existing projects effortlessly and quickly. More and more software projects need web based version which can synchronize with the server. Sometimes, the team has a nice project in C/S type but it would be a challenge to create a web based application according to the original project. If you have AthTek WebAPP Kit, this would not be a big problem. It can help you to convert the C/S type projects directly to B/S type web applications with no web development skill is required. If your team intends to develop web based applications according to general PC software, our WebAPP Kit can certainly save budget and the development cycle effectively.
Webmaster who wants to provide web based applications:
Web based applications can bring more traffic to websites. Especially for the small businesses who sell products online, web based applications will greatly boost the sales and enhance the customer loyalty. If you are a software developer, you maybe have been asked for hundreds of times that "do you have an online demo?" or "why don't you provide an online demo?" It will be a direct way to introduce your software solutions with intelligent web based applications. But it would be a big challenge to convert C/S type PC software to B/S type web based applications. AthTek WebAPP Kit will help you to get rid of this problem and enables you to build up intelligent web based applications from your PC software directly.
Key Features
Convert C/S Programs to B/S Web Applications

What tool can help you to fast convert C/S type programs to B/S type web applications? It's AthTek WebAPP Kit! It will generate the web base applications according to your existing C/S type projects effectively.

No Web Development Skill is Required

You don't need to be an expert in HTML, ASP, JAVA or PHP for web development, you can still create web based applications with this WebAPP Kit. The only thing you need to do is to be expert in software development itself!

WYSIWYG

What you see is what you get. With AthTek WebAPP Kit, you are allowed to design your program in an straight visible way. You can see what your web applications would be in the compiling area.

Multi-Server Supported

IIS and Apache are the two most widely deployed Web servers. The web applications which were created by AthTek WebAPP Kit can absolutely support these two web servers as well as other custom servers.

Multi-language Supported

With the standard COM port settings, it support multiple software development languages including Delphi, C builder and VC++. It is also compatible with most VCL components. OpenGL and DirectX are supported.

Ease to Deploy

You don't need to change anything in your web server. The only thing you need to do is to copy and paste the files in 'WWW' folder to your server, and change the output file names to generate links.

One Click Create RIA

Web based applications can be created by only one click. If you have an existing software development project, the only thing you need to do is to click the compile button and WebAPP Kit will get everything done in seconds.

Troubleshooting on Local Server

The web based applications are totally editable in AthTek WebAPP Kit. You are allowed to troubleshoot or add/modify any function to the project easily on your local virtual server.

Fast Generate RIA From C/S Based Software Project

You don't need to wait for couple of weeks or even several months for the complete transplanting to web based applications, AthTek WebAPP Kit can greatly shorten the development circle to a few minutes.

High-quality and Effective Internet Applications

AthTek WebAPP Kit enables software developers to create high-quality internet applications conveniently. If you have the high-quality PC software project, then you would be able to generate its internet version.

Save Money and Shorten the Development Cycle

It will spend you at least thousands of Dollars if you want to generate web based applications according to your PC software systems, and you need to wait for a long time. WebAPP Kit will help you to get rid of this problem.

Rich Free Online Demos

There are a lot of project demos on our website, you are allowed to download them for free. You can also access to these demos to view how it takes effect in a direct way. Then you could try to create them by yourself.

SaaS is the Trend!

SaaS will be greatly used in the modern websites and it is good for online business. More and more websites provide RIA (Rich Internet Applications). If you want to win in your business, you need SaaS from AthTek WebAPP Kit!
System Requirements
| | |
| --- | --- |
| OS | Linux Server, Windowns Servers, Other Web Servers |
| Processor | 1GHz Intel/AMD processor or above |
| RAM | 256MB RAM (512MB or above recommended) |
| Free Hard Disk | 10MB space for installation |
| Browser | IE and IE Core Browsers |

Users' Review
It is an intelligent web based app creator. I can use it to development various applications for my website with C and Delphi directly! Jesus, what a sharp tool! I will suggest you guys to make the created apps compatible with Mac OS in the following updates. Thanks for all!
----------- Rajesh from Delhi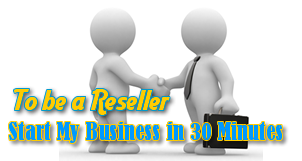 Related Software
Code to FlowChart
Automatically create elegant flowchart from existing code project. It is widely used by software developers and technical document writers.
Flowchart to Code
Automatically create pseudo-code for software engineers. It can create source code in multiple programming languages including C, C++, C#, Java, JavaScript and Delphi. It will make web app development to be a piece of cake when using together with AthTek WebAPP Kit.
AthTek WebAPP Kit
AthTek WebAPP Kit is an advanced RIA builder which can help developers to create web based applications directly from existing PC software projects. It enables every software developer to generate internet programs with no HTML, ASP, PHP, JAVA skill is required.