AthTek NetWalk - Best Network Management Tool Ever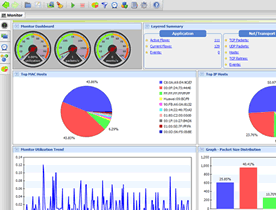 Company network management is an essential factor for most of the large companies. A good network management tool can help in company network security and traffic analysis. That can definitely prevent loss of business from happening and improve the network operating efficiency. Every large company is looking for best network management tool, but no one knows which is the best. Here we recommend our AthTek NetWalk to you for your company network management. It has been called 'Best Network Management Tool Ever' by one of its users. You will find AthTek NetWalk is the best network management tool which you are looking for.
AthTek NetWalk is a comprehensive network management tool for company network use. It enables users to monitor traffic throughout the network, and gives a graphical real-time collection of data in network adapter, including all the website/host addresses, ports, trends, etc.
Network Management Guide
Network Management Summary

Once you have opened AthTek NetWalk, you will see the real time traffic summary of your network. All the traffic data here constitute the foundation of your network management. More than that, you can access to any detailed traffic report by clicking on its link item. The dashboard is customizable for you can add or remove any pie chart or data summary from the interface.

Protocol

AthTek NetWalk supports almost all protocols for you can easily classify every kind of traffic type. You can see the protocol names, traffic size, length, amount of packets, bandwidth occupied in layer view. This will help a lot with troubleshooting in network management.

Packet sniffing

Pachet sniffing is the most import part in network management. As the best network management tool, AthTek NetWalk provide extremely detailed packet sniffing service to its user. You can see every detail about the packets your network have received and sent. If you are a network geeker, you will love the packet sniffing function of AthTek NetWalk very much!


Traffic Filter

AthTek NetWalk is able to trigger alerts if there is typical packet trying to access your network. With the traffic filter, you can easily trigger alerts, popup warning message, send out emails, run preset programs when there is the typical traffic feature. More than that, you can even cut off the communication if you don't want that kind of packets access to your network! The only thing you need to do is to build up various packet model as your need. We have already preset many classic packet models in AthTek NetWalk, such as P2P, email, etc.


Options

The network management of AthTek NetWalk is quite flexible. You can configure almost every property in AthTek NetWalk for your network management purpose.

If you still feel hard to use this best network management tool, please view how to use.

Users' Review
AthTek NetWalk is an ultimately powerful IPv6-compatible network monitoring solution that works with WireShark and WinPcap for extra performance and accuracy. The program provides real-time graphic indication of network activities and key parameters, including websites accessed, ports used, network usage trends and a lot more. It is the best among the likes.
---------- Editors of 3d2f.com
I was greeted by a very pleasant looking program that offered more information about networks than I knew existed. It would certainly help if someone who is heavily dependent on networks... Wow, this is an impressive program. It displays a very impressive plethora of network information! ... I've used other packet sniffers over the years, and so far I see very little which might discourage me from using this one. Good job!
---------- From GOTD Comments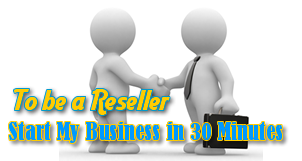 Related Software
WebAPP Kit
Fast create rich internet applications (RIA) from PC software projects.
IP - MAC Address Scanner
IP - MAC Scanner is a smart network management tool for home user or small business owner to fast scan and analyze all the connections to their network.