AthTek NetWalk - Professinal Network Monitor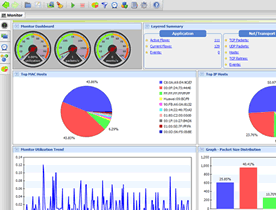 AthTek NetWalk is one of the most powerful network monitor for enterprise network management. Nowadays we can do most of business online and network security is the essential task for all the network administrators. A network monitor can help network administrators a lot in network security. It sniffs packets from the real time network traffic and analyze traffic data with graphical diagrams. Network administrators can easily know every details from the monitoring report of a network monitor.
If it is the first time you know AthTek NetWalk as a network monitor, you can use it in your network monitoring 30 days for free. Never mind whether you are an experienced network administrator, you can effortlessly handle it in your work. If you are looking for a professional network monitor tool, AthTek NetWalk would be the best choice for you.
What a Network Monitor Tool Can Do
Network monitoring report

Doesn't like many other network monitor tool, AthTek NetWalk has a graphical interface which is integration of various network monitoring reports. You can find many key items in network management in the interface. All these diagrams are flexible and customizable. With this detailed network traffic report, you can easily know the traffic status of your network.

Network Monitor

All the internet protocols are under monitoring of AthTek NetWalk. What is different than other network monitor, AthTek NetWalk divide all the protocols into three layers: Application layer, Net/Transport layer and Physical layer. Network administrators like you will be able to acquire different network monitoring results for different purpose. You can see every communication detail from the monitoring results as well as the flows in different layers.

Packet Sniffing

Once you have captured the network traffic, you can use the captured file to do a deeply traffic analysis. Open the packet file with AthTek NetWalk, all the traffic routes will clearly listed in a form, including source, destination, ports, protocols, size and time. Need more details? Just enlarge the monitoring group, you will see the traffic analysis as detail as molecular level!


Traffic filter

Traffic filter is another important function of AthTek NetWalk. If you are a network administrator, you must know that an alert-trigger function is very important in network monitoring. AthTek NetWalk provides a multi-functional traffic filter inside, and once there is specified traffic type, network administrators will be warned by sound, popup box, etc. What is more advanced than any other network monitor, the traffic filter of AthTek NetWalk enables you to cut off specified communication once it appears in the network traffic.


Configure the network monitor

The following image shows the items which you can set in AthTek NetWalk. If you are looking for a customizable network monitor tool, it is strongly recommend you to try this program for free!

Still feel hard to use this super network monitor tool? Learn more on how to use.

Users' Review
AthTek NetWalk is an ultimately powerful IPv6-compatible network monitoring solution that works with WireShark and WinPcap for extra performance and accuracy. The program provides real-time graphic indication of network activities and key parameters, including websites accessed, ports used, network usage trends and a lot more. It is the best among the likes.
---------- Editors of 3d2f.com
I was greeted by a very pleasant looking program that offered more information about networks than I knew existed. It would certainly help if someone who is heavily dependent on networks... Wow, this is an impressive program. It displays a very impressive plethora of network information! ... I've used other packet sniffers over the years, and so far I see very little which might discourage me from using this one. Good job!
---------- From GOTD Comments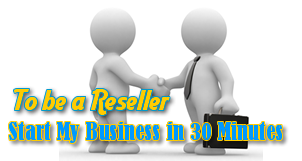 Related Software
WebAPP Kit
Fast create rich internet applications (RIA) from PC software projects.
IP - MAC Scanner
AthTek IP - MAC Scanner is a smart administrator tool which can easily scan the LAN IP and LAN MAC addresses. It is the most requisite network monitor for small business and home area network.