AthTek NetWalk - Build Up Best NIDS in Seconds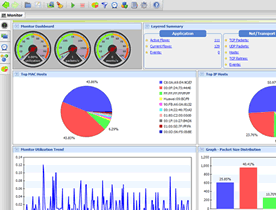 NIDS (network intrusion detection systems) is not new to informationalized companies, and it is playing more and more important role in daily business management. Especially for today, hackers from all over the world may access to your network and steal your business secrets. An NIDS can greatly help you to protect your business from being hacked. But traditional NIDS devices are always too expensive, and once the network updated, you have to pay additional money to update NIDS devices either. A better choice is to use NIDS software solution to take place of NIDS devices. It will save a lot of money, and will keep updating itself along with your network environment. AthTek NetWalk is the best choice for your NIDS software solution. It sniffs packets throughout the network, and triggers alerts when there is suspicious intrusion detected. It learns from those famous NIDS devices and get better performance than the traditional NIDS devices. You will fall in love with it since you opened it up!
Introduction Of Our NIDS Solution
Dash board of NIDS

As an NIDS, AthTek NetWalk provides an impressive network traffic overview on its dash board. You can see the top 10 MAC addresses and top 10 IP addresses here which are connected to your network. Also you can see the real time traffic trends and packets just as you are using traditional NIDS devices. You can also access to any subreport from the dash board of NIDS.

Protocol

An NIDS should be able to monitor all protocols of your network. In AthTek NetWalk, you will find the traffic data through all protocols from layer view. If there is any unusual activity on your network, the NIDS will clearly list which protocol it occupied. More than that, you can also add new protocol names to this NIDS. Simple use the Name Table function to define new names to it.

Packet sniffing

Pachet sniffing is the most essential function to NIDS. Usually the quality of an NIDS will depend on its packet sniffing quality. AthTek NetWalk has the best packet sniffing quality among all the NIDS solutions. It captures packets while the traffic processing, and analyzes packets with excellent details. What makes it better than other NIDS software solutions, AthTek NetWalk can help you to capture and analyze overlarge packets in seconds!


Traffic Filter

NIDS should be able to trigger alerts when intrusion detected on your network. AthTek NetWalk can not only trigger alerts when intrusion is detected, but also send out emails to you. You can also build up packet model in its traffic filter, for you can decide to block it or not. We have already preset many packet model inside the NIDS, such as P2P, email, ect.


Options

It doesn't like the traditional NIDS which are very difficult to set for your customized use. AthTek NetWalk makes it very easy to control all the functions, as well as charts and colors. Now, please start a new experience of NIDS with AthTek NetWalk!

If you still feel hard to use this best NIDS solution, please view how to use.

Users' Review
AthTek NetWalk is an ultimately powerful IPv6-compatible network monitoring solution that works with WireShark and WinPcap for extra performance and accuracy. The program provides real-time graphic indication of network activities and key parameters, including websites accessed, ports used, network usage trends and a lot more. It is the best among the likes.
---------- Editors of 3d2f.com
I was greeted by a very pleasant looking program that offered more information about networks than I knew existed. It would certainly help if someone who is heavily dependent on networks... Wow, this is an impressive program. It displays a very impressive plethora of network information! ... I've used other packet sniffers over the years, and so far I see very little which might discourage me from using this one. Good job!
---------- From GOTD Comments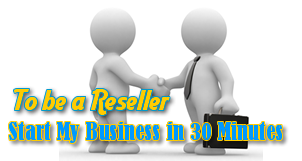 Related Software
WebAPP Kit
Fast create rich internet applications (RIA) from PC software projects.
IP - MAC Address Scanner
IP - MAC Scanner is a smart NIDS for home user or small business owner to fast scan and analyze all the connections to their network.