AthTek NetWalk - Best Network Monitoring Software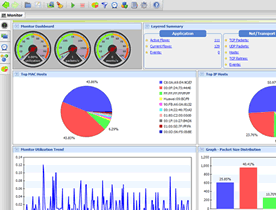 AthTek NetWalk is one of the most popular network monitoring software. As a leading network monitoring software, AthTek NetWalk collects many good features of other network monitoring software, and offers a comprehensive solution to your network monitoring. If you are looking for a network monitoring software, please take a few minutes to have a look AthTek NetWalk. You will be able to get your network monitoring better!
AthTek NetWalk comes with a neatly designed graphical interface. It monitors the real time network traffic and shows you the analysis results by visual diagrams. You can effortlessly get packet sniffing by this network monitoring software. If you wish, you can easily get every detail about the network communications by AthTek NetWalk.
Quick View of the Network Monitoring Software
Visible network monitoring results

You can effortlessly get your network monitoring results from the interface of AthTek NetWalk. As an all-in-one network monitoring software, AthTek NetWalk gathers up all the key items in network monitoring, and list them in visible diagrams.

3 network monitoring layers

AthTek NetWalk sort all the network monitoring results into 3 layers: application layer, net/transport layer and physical layer. You can easily find the items you want from the 3 layers. They are used for a general overview of your network monitoring.

Packets Decoding

Packet decoding is enabled by this network monitoring software. Input an existing captured packet, you will be able to see every detail in that packet, no matter by which tool you captured it. All the communications will be acquired by the network monitoring software.


Network monitoring filter

You are able to configure out your customized network monitoring filter for various monitoring purposes. An ordinary network monitoring software can't help you with automatical response to a specified event, but AthTek NetWalk can do that for you.


Network monitoring options

It contains many options which may be useful for your network monitoring. You can easilly configure them in your network monitoring software.

Click to learn more about this network monitoring software.

Users' Review
AthTek NetWalk is an ultimately powerful IPv6-compatible network monitoring solution that works with WireShark and WinPcap for extra performance and accuracy. The program provides real-time graphic indication of network activities and key parameters, including websites accessed, ports used, network usage trends and a lot more. It is the best among the likes.
---------- Editors of 3d2f.com
I was greeted by a very pleasant looking program that offered more information about networks than I knew existed. It would certainly help if someone who is heavily dependent on networks... Wow, this is an impressive program. It displays a very impressive plethora of network information! ... I've used other packet sniffers over the years, and so far I see very little which might discourage me from using this one. Good job!
---------- From GOTD Comments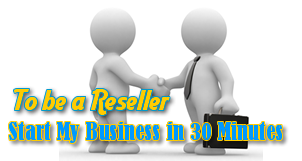 Related Software
IP - MAC Address Scanner
IP - MAC Scanner is a smart network tool for home user or small business owner to fast scan and analyze all the connections to their network.
WebAPP Kit
Fast create rich internet applications (RIA) from PC software projects.