The Best Voice Changer Software for Skype
If you ask what is the best voice changer software, it would be really hard to pick up one among the applications. But if you ask what is the best voice changer software for Skype, AthTek Skype Voice Changer would be the only answer in 2015. Scroll down to learn more about this voice changer software.
| | | | |
| --- | --- | --- | --- |
| File size: | 4.58 MB | Supported OS: | Windows Vista/7/8 |
| File name: | skype_voice_changer.exe | Language: | en, zh, de, po, ar, it |
| Version (history): | 3.0 | License Type: | Shareware |
| Last update: | February 3, 2015 | Supported Skype: | v3.0 or later |
What is voice changer software?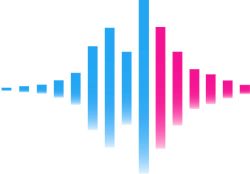 Voice changing application which can change voice pitch when you speak
Maybe you want to pretend to be a stranger in the phone call to a boy you like, maybe you want to use robot voice in a Skype conversation. Voice changer software can help you to make this true. No matter what voice you want to have, voice changer software will convert your voice to whatever you want. It should have a high quality audio output, so that it's voice is more natural than a computer voice.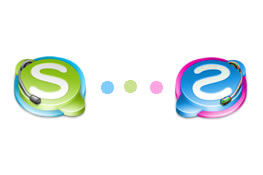 Voice changer software should be able to change real-time voice over Skype calls
If the voice changer software cannot be used for real-time voice changing over Skype online calls, why do you buy such a software product, only for dubbing pet videos? As the best voice changer software, AthTek Skype Voice Changer enables users to speak with changeable voices during Skype calls in real-time. The contact will listen to your voice just as it is your real voice.
Features of the voice changing software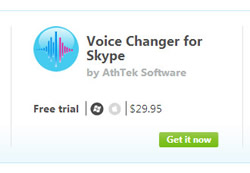 The only voice changer software for Skype call voice changing
Yes you can find a lot of voice changer software through internet search, but you will find this is the only one special for Skype. It has a clean interface and is very easy to use. Even a child can use it in Skype call voice changing in seconds. Our software developers are experienced in Skype related software development and you can find all our applications for Skype in downloading page.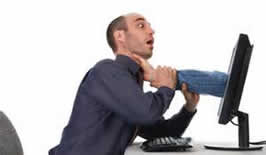 Supports to send free sound emotions
Most of time, we use voice changer software to make fun of our friends. Except for speaking with a funny voice, you can also send free sound emotions to the contact instantly. For example, if you want to annoy your friend when you are chatting on Skype, you can send a "fart" sound emotion to him/her. If you feel sad of what he/she says, you can play a "cry" sound emotion.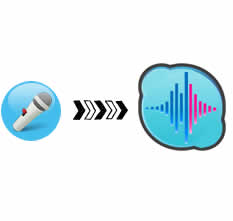 Integrates the Skype call recording features of AthTek Skype Recorder
As you maybe know that we have other popular software for Skype, for example AthTek Skype Recorder. It has been awarded as "Best Recording Quality" and recommended by many Skype users and magazine editors. We have integrated the audio call recording features into the voice changer software so that you can record the funny talk between you and your friend! If you are still in doubting that whether it is the only voice changer software for Skype, you should also know it is the only Skype voice changer which integrates a Skype recorder either!
How to buy the voice changer software?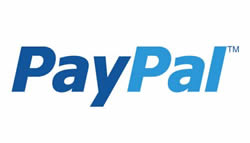 Pay via PayPal
We use PayPal as the primary payment methods to get a full version of our voice changer software. This is not only because PayPal is the largest and most reliable electronic payment company in the world, but also because we can provide an instant license key when you pay via PayPal. If you don't like to pay via PalPal, we also provide other payment methods for you to use.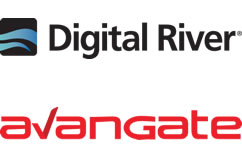 Pay via RegNow or Avangate
Except for paying via the primary payment methods, you can also use RegNow or Avangate as the second choice if you don't have a PayPal account. RegNow is a branch company of the world's largest digital marketing solution provider Digital River®. It is suitable for both US and outsite US digital product buyers. Avangate is an Europe online payment service provider. It is suitable for European and Asian software buyers.
System Requirements
| | |
| --- | --- |
| OS | Microsoft® Windows Vista, Windows 7 and Windows 8 |
| Processor | 2.0GHz Intel/AMD processor or above |
| RAM | 1GB RAM (2GB or above recommended) |
| Free Hard Disk | 1GB space for installation |
| Graphics Card | No requirement |

User's Review
The Skype voice changer is a really sweet product! I wish i had the money at the moment to buy it, but anyway me and my buddies have a blast laughing even on the free trial. One thing that would be really awesome would to add more dimensions of your voice that you could change, and also to be able to use the program to scramble up already saved music files. It would be hilarious to see some my favorite songs sound like a child! Lol Another feature that would be really awesome is to not only be able to link this to Skype but other voice programs such as ventrillo and random chat sites. I would have a blast messing around with people. This is a great product though! Keep up the great work!
-------------- Brandon Massey
Hi, I downloaded your voice changer and it was really funny to use it. I use Skype nearly every day and I have called thousands of calls but I have missed this possibilty to record the calls. Very good program I recommened it to all Skype users!
-------------- Billy Andersen
Related Software
Free Voice Recorder
AthTek Voice Recorder can record a temporary audio file and repeat it with alterable speed.
Skype Recorder
AthTek Skype Recorder automatically record Skype calls in high-quality audio and video formats.
Skype Voice Changer
A funny Windows application for Skype users which can change your accent in Skype call. It can also send funny sound emotions to the contacts and record the entire funny talk on Skype including your changed voice.