AthTek RegistryCleaner - Best PC Cleaner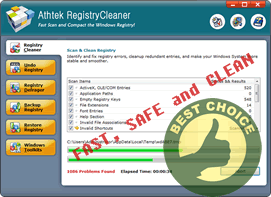 To guarantee perfect performance of your computer, a comprehensive PC cleaner is indispensable. A good PC cleaner enables you to clean extra and wrong files including registry entries, clear usage trails, defrag spare space, back up and recover system. Without help of a PC cleaner, your computer is likely to carry more and more wastes and go to brink of system crash inevitably due to overload space, messed registry entries etc. The regular use of a PC cleaner saves your time from waiting computer to work and correcting registry errors.
Like a room needs constant groom to remove dust, your computer needs a fix from time to time too. With a great PC cleaner like AthTek RegistryCleaner, the time and efficiency you gain from an ace computer worth the time and efforts put in routine registry repair. Get one PC cleaner and tweak your pc now!
Groom your computer with a good PC cleaner
Scan registry errors

Your room is a mess now, stuffs spill all over the space, clean and smelly clothes mixed together. What's the first thing that comes to your mind? I NEED TO CLEAN THE ROOM!
Face the fact that your computer needs a groom as much as your room does to keep it in good shape. Now let's see what fix the PC cleaner can do for you!
First, discard wastes. Have a complete scan of your registry entries, let's find those junk files.

Repair registry errors

Now let the PC cleaner eliminate these junk. You can either delete them all or by categories.

Undo changes

A comprehensive PC cleaner records all of your clean steps in memory so that you can identify the aberrant move and cancel it.


Compact registry

Junk removing isn't the only thing a PC cleaner does to boost your computer. Put entries in compact alignment promote the space use, lifting computer speed too.


Backup registry

Here's one more step to take with the PC cleaner. Take a backup file of the current error-free and slim registry in case you need it in the future.


Restore registry

It's true that people can't predict future and change the consequences. However, with the backup file you made before trouble arises, the pc cleaner endows you with the ability to roll back to old registry.

If you still feel hard to use the best PC cleaner, please view how to use.

Users' Review
Native 64 bit version / extremely fast scanning...........after using it for several days now it's finding a whole lot of errors missed by other 64 bit programs I'm also using, I'm still in a bit of disbelief !
------- Keith Roberts from Texas
Tags
64 bit registry cleaner, registry cleanup tool, registry booster, regedit cleaner, registry repair, registry cleaner, windows registry, reg cleaner, pc tools, win7 registry cleaner, win7 registry booster, registry tool, clean registry, registry errors, pc cleaner, system cleaner, repair registry, best registry cleaner, Vista registry cleaner, Windows 8 registry cleaner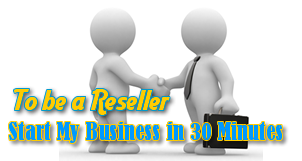 Related Applications
System backup and restore
AthTek Data Recovery supports to fast backup and restore your operating system, as well as important data.
Reinstall DirectX EZ
Reinstall DirectX EZ is the ONLY tool which can fix DirectX errors perfectly. It can get better performance when using together with a PC cleaner.