Best Regedit Cleaner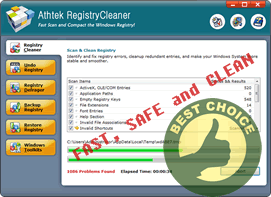 Windows system has the problem of registry errors after frequent installation and uninstallation of software. A regedit cleaner acts like the regedit.exe function attached in Windows system but provide safer approaches. Unlike manual method of regedit, a good regedit cleaner offers users various optimizing functions including scanning, undoing, repairing, compacting, backup and even restoring. With a regedit cleaner like RegistryCleaner, no excess or wrong registry would remain in system, nor would indispensable entries be removed by mistake.
Notice that the user-friendly regedit cleaner works its full strengths in full version. That's why we suggest you to buy a registration code so as to enjoy the unique one click for all function. The regedit cleaner is even offered with a 60-day refund promise to demonstrate its quality.
ABC of the Regedit Cleaner
The simulation of regedit.exe?

Regedit.exe is the initially attached registry management tool in Windows systems. Professional users can edit the keys recording hardware and software configuration data by deleting and editing registry values in this tool. However, RegistryCleaner, the regedit cleaner, offers all Windows users with dummy methods to tweak their entries.
First, activate Regedit Cleaner so that you can use all the advanced functions in this tool. Then let's embark on the path to experience the regedit cleaner. Find out the problems hidden in your registry database first by simple select-all scanning

Action, now!

It will be just a glimpse of time before all registry errors show themselves! After repairing, you won't see them undermining your computer stability anymore.

Can I regret?

Absolutely! The "Undo" function is designed just to meet the demands of some careless users. You can retract the wrong moves by selecting the reg file and undoing from the regedit cleaner.


Need more space?

Can I get some space from the giant registry database? No need for skepticism, the answer is YES! With "Compact" feature, registry entries can be folded into magic storage bags like fairies casting a Miniaturization spell. Regedit cleaner will help you to finish this task within seconds!


Take precautions!

It seems your system is running very smoothly, and you are content with its excellent performance. But we recommend you to take some precautions in case it's slowed by improper ways of repeated uninstallation or attacked by Trojans or rogue software. Use regedit cleaner to backup the registry now.


Remedies in hand

Now the computer is having symptoms of a strike… You need to close the error windows popped up for unknown reason and reboot it after occasional system crashes. Don't panic, your precautions earlier will be the remedies. Choose the Backup file from regedit cleaner and you can restore the entries to what they used to be.

If you still feel hard to use this best regedit cleaner, please view how to use.

Users' Review
Native 64 bit version / extremely fast scanning...........after using it for several days now it's finding a whole lot of errors missed by other 64 bit programs I'm also using, I'm still in a bit of disbelief !
------- Keith Roberts from Texas
Tags
64 bit registry cleaner, registry cleanup tool, registry booster, regedit cleaner, registry repair, registry cleaner, windows registry, reg cleaner, pc tools, win7 registry cleaner, win7 registry booster, registry tool, clean registry, registry errors, pc cleaner, system cleaner, repair registry, best registry cleaner, Vista registry cleaner, Windows 8 registry cleaner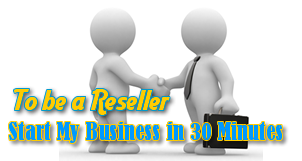 Related Applications
System backup and restore
AthTek Data Recovery supports to fast backup and restore your operating system, as well as important data.
Reinstall DirectX EZ
Reinstall DirectX EZ is the ONLY tool which can fix DirectX errors perfectly. It can get better performance when using together with a regedit cleaner.