Best Registry Cleaner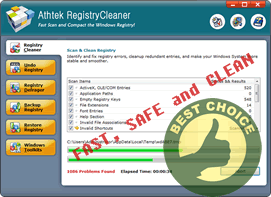 Tired of meeting unexpected pop up mistake windows caused by registry errors? Eager to make the system run faster? A registry cleaner can do the trick for you. Windows systems eventually accumulate loads of useless and wrong registry information over the repeated stalling and uninstalling of software. A good registry cleaner automatically scan the whole data base and repair the errors. With a simple click, all registry problems are gone! Exciting and useful, isn't it? With a pro registry cleaner, you can be an expert in registry tweaking without learning obscure knowledge!
RegistryCleaner is a good help on your path toward registry management expert. To experience the full version of this registry cleaner, we recommend you to buy a registration code. Load the registry cleaner; begin the error clearing small game!
User's Guide of Registry Cleaner
Level 1- Find errors

Welcome to the registry cleaner game, this is your first task. Find all the needless and wrong keys in the registry. You have only one minute to finish the task.

Level 2- Clean registry errors

Congratulations! You've passed the first round with just 40 seconds. It's a piece of cake to find errors with the registry cleaner. Now take your second task, get rid of these errors! Still you have only one minute to complete this round.

Level 3- Undo changes

Nice job! All the nuisances are gone now. Wait, I need some important keys you deleted by the registry cleaner just now. Can you help me get them back? Next task is to remove the changes. Ready, go!


Level 4- Release space

Well done! My precious registry keys are back. Thank you, dear. My computer is getting slower and slower these days. I even met some unexpected errors the other day… What a headache! It's said that compressing the gaps between registry keys will help the system sort well. Can we do me a favor to release some space from registry? Yes! Use the registry cleaner to speed up your computer right now!


Level 5- Preserve registry

Thank you for your help. You're already adept enough to deal with many registry cases. Don't haste before heading for next destination. Take a good backup of your current registry by the registry cleaner. It's never too late to preserver power for a potential big battle.


Level 6- Reborn

Here's the final test facing you. We hope you already had your power preserved before. Now your registry has been infected with tough Trojans, leaving your system vulnerable to slow speed and crashes. Restore the backup file now to reborn your system. After this, you'll be a master registry cleaner!
Nevertheless, there are still more challenges facing you ahead. Don't forget what you've learned from this game. You'll be able to tackle various registry problems!

If you still feel hard to use the best registry cleaner, please view how to use.

Users' Review
Native 64 bit version / extremely fast scanning...........after using it for several days now it's finding a whole lot of errors missed by other 64 bit programs I'm also using, I'm still in a bit of disbelief !
------- Keith Roberts from Texas
Tags
64 bit registry cleaner, registry cleanup tool, registry booster, regedit cleaner, registry repair, registry cleaner, windows registry, reg cleaner, pc tools, win7 registry cleaner, win7 registry booster, registry tool, clean registry, registry errors, pc cleaner, system cleaner, repair registry, best registry cleaner, Vista registry cleaner, Windows 8 registry cleaner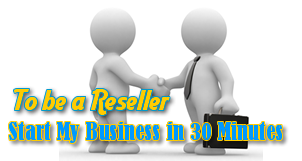 Related Applications
System backup and restore
AthTek Data Recovery supports to fast backup and restore your operating system, as well as important data.
Reinstall DirectX EZ
Reinstall DirectX EZ is the ONLY tool which can fix DirectX errors perfectly. It can get better performance when using together with AthTek Registry Cleaner.