Best Win7 Registry Cleaner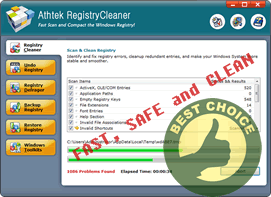 Some registry cleaners in the market claim to be fully Win7 compatible, but only few of them suit the name of a real Win7 registry cleaner. AthTek RegistryCleaner is one of them. Compared to XP, win7 registry players a more central role in system configuration. Each installation and uninstallation of software, entries of websites and operations with files creates certain registry entry. A good Win7 registry cleaner can clean up the clustered registry entries and speed up your system efficiently.
All functions of the Win7 registry cleaner will be available after activation. Backup, repair, compact, restore. These features help to cast away blue screen, flash screen, slow speed and other registry-linked problems. With a reliable Win7 registry cleaner, your registry can always be slim and healthy!
Why Win7 Registry Cleaner Important?
As an updated version of Microsoft's previous XP system, Windows 7 already possesses some advantages in security, operating speed etc. Why don't we apply the Matthew Effect here to make our system from good to better? Some tips will be offered here to make your Win7 registry better!

Scan registry without running other applications

You can select all entry categories for scanning. But remember to avoid the running of other application when using the Win7 registry cleaner. Some app uses may change the registry and cause some interference.

Carefully select and repair

Now thousands of entries are detected to be fixed by your Win7 registry cleaner. Of course you can save the speculation to repair all of them. Still the Win7 registry cleaner doesn't hurt to be more careful. Notice the registry errors are shown according to their categories? You can choose the especially system-linked entries and make sure all repairs are completely safe.
It's worth noting that do not fiddle with your computer while Win7 registry cleaner does its job. Again, try not to cause changes to registry in process of a fix.

Cancel wrong fixes

In some cases, your trial of repairs might bring some bad consequences. If you did the cleanup procedure and repaired entries separately in few steps, the Undo feature will be easier to achieve. Find the very move that possibly messed the registry and cancel the specific ones with the Win7 registry cleaner.


Further optimize

Are we done with what we can in registry optimization? Not yet, there's one more aspect to improve. Find out the space between one entry and another and fill other entries in the gap. In this way, some entries can be compressed by half or even three quarters in size! That's all the tips to conduct a successful registry repair. Also you don't need to clean registry daily with the Win7 registry cleaner. A monthly or semi-monthly repair is enough.


Make a backup file before optimization

You are not yet a professor of Win7 registry cleaner. It is very likely that you accidentally deleted some crucial registry keys later when you try to tweak. We strongly recommend you to do a quick backup of your current registry first.


More complete recovery

Well, maybe some of you are used to repairing the glitch registry with only one click. When some confusions of entry modification lead to flash screen, application error etc, and you can't clearly memorize which step led to the corruption, it's time to use Restore function. This Win7 registry cleaner helps to return registry completely to a previous version. I'm sure you have the backup file already, right?

If you still feel hard to use this Win7 registry cleaner, please view how to use.

Users' Review
Native 64 bit version / extremely fast scanning...........after using it for several days now it's finding a whole lot of errors missed by other 64 bit programs I'm also using, I'm still in a bit of disbelief !
------- Keith Roberts from Texas
Tags
64 bit registry cleaner, registry cleanup tool, registry booster, regedit cleaner, registry repair, registry cleaner, windows registry, reg cleaner, pc tools, win7 registry cleaner, win7 registry booster, registry tool, clean registry, registry errors, pc cleaner, system cleaner, repair registry, best registry cleaner, Vista registry cleaner, Windows 8 registry cleaner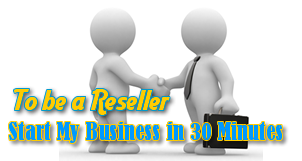 Related Applications
System backup and restore
AthTek Data Recovery supports to fast backup and restore your operating system, as well as important data.
Reinstall DirectX EZ
Reinstall DirectX EZ is the ONLY tool which can fix DirectX errors perfectly. It can get better performance when using together with Win7 registry cleaner.