Best Registry Booster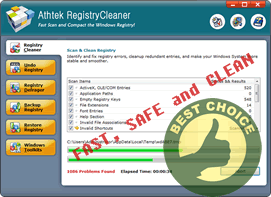 Each installation and uninstallation process leaves some registry information on Windows systems, causing excess disk space, slower operation speed and unexceptional errors. It's crucial to have a registry booster to clean and repair the entries. RegistryCleaner is a comprehensive registry booster to scan, clean, optimize and backup entries and safeguard system's health. The double engine fueled registry booster is compatible with both 32-bit and 64-bit Windows systems to work fast and effectively.
If you want to experience all functions of the registry booster, don't hesitate to buy a registration code with 60-day refund guarantee! The practical function of the register booster will be activated only in full version to offer one-click selecting, repairing and compacting. A regular use of registry booster keeps your computer problems away!
Simple steps to master the registry booster
Step one: Scan & Clean

With full version of this registry booster, no registry redundancy or error can find its hidden place on your computer. Select all scan kinds and hit the scan now button. All problems will fall into your trap.

Step Two: Boost the system

Now that all problems are scanned out, you just need to click repair button of this registry booster and then your system will be boosted!

Step Three: Undo

To err is human. It's inevitable to misconduct with some important entries sometimes. This is when "Undo" function shows the power of the registry booster. It enables you to clear the past wrong procedures with simple select and click operation.


Step Four: Compact

Like water can squeeze into a bottle filled with sand, the registry booster can spare some extra disk space with the "Compact" feature. Notice that to make the operation effective, you need to reboot the computer after compact.


Step Five: Back up

Also you can choose to have a copy of your ideal registry bank for future rollback use. Registry booster can help you to make a full backup of your current registry.


Step Six: Restore

One day in the future, your computer suddenly starts getting registry error messages or takes years to boot. Why not use the ideal copy you made by registry booster to trace back? Load up the backup file and begin restore. The old-day registry database is waving its hands to you!

If you still feel hard to use the best registry booster, please view how to use.

Users' Review
Native 64 bit version / extremely fast scanning...........after using it for several days now it's finding a whole lot of errors missed by other 64 bit programs I'm also using, I'm still in a bit of disbelief !
------- Keith Roberts from Texas
Tags
64 bit registry cleaner, registry cleanup tool, registry booster, regedit cleaner, registry repair, registry cleaner, windows registry, reg cleaner, pc tools, win7 registry cleaner, win7 registry booster, registry tool, clean registry, registry errors, pc cleaner, system cleaner, repair registry, best registry cleaner, Vista registry cleaner, Windows 8 registry cleaner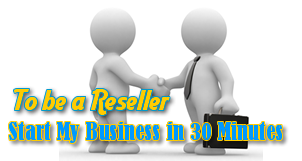 Related Applications
System backup and restore
AthTek Data Recovery supports to fast backup and restore your operating system, as well as important data.
Reinstall DirectX EZ
Reinstall DirectX EZ is the ONLY tool which can fix DirectX errors perfectly. It can get better performance when using together with a registry booster.