Best 64 bit registry cleaner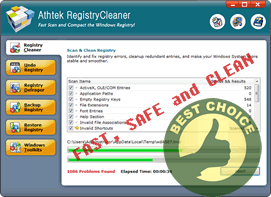 Frustrated by registry cleaners which only work for 32-bit Windows systems and are actually incompatible with 64-bit systems? Here's a solution for you! RegistryCleaner, a 64 bit registry cleaner, has just been released. Unlike some registry cleaners which have 32-bit version and 64-bit version respectively, RegistryCleaner integrates both 32-bit registry cleaner and 64 bit registry cleaner. With this 64 bit registry cleaner, you can easily clean and tweak registry errors in 32-bit or 64-bit Windows systems.
To get the limit-free service of the 64 bit registry cleaner, please buy a registration code to activate the full version. You'll find the 64 bit registry cleaner faster and more customized compared with other cleaners. A refund is even offered within 60 days to guarantee its quality!
Simple ways to use the 64 bit registry cleaner
How to scan & clean with this 64 bit registry cleaner?

After activating RegisryCleaner to its full version, now it's time for scanning and cleaning! Various registry entries are sorted according to kinds for you to choose from, to make things simple. Just click "Select All" button then hit "Scan Now". All the registry errors will be found by this 64 bit registry cleaner soon!

How to fix errors with this 64 bit registry cleaner?

In only a few seconds, thousands of problems have been scanned out! Now you just need to hit "Repair" button to fix them all!

What if I made a mistake in previous operations?

User: "Ooops, I accidentally deleted some useful entries which were regarded as errors just now, what can I do now?"
RegistryCleaner: "No worries, my master. With the "Undo" function, you can easily find the operations you did according to date. Select the time of point you want to reverse, then hit "Start Undo". 64 bit registry cleaner will bring you back to that very moment. Magical, isn't it? "


Any chance to free some space from my registry?

If you are searching for a way to liberate some space out of the bulky registry data, here comes a rescuer! Compact feature analyzes all entries on your computer and compress them to a smaller size. Now, start the "Compact" trip and boost your computer speed!


Can I make a backup of my perfect system registry status?

Sure! If your system is in its prime status free from malware and errors, make sure you perform a backup right now. A proper backup will be of great use in the future.


How to return to "prime status"?

Ouch, my computer isn't functioning normally, maybe it's attacked by some malware or Trojans...... What can I do? Select a restored backup file and start restore. Your registry data will be rolled back to the "prime status". A simple and quick time trip, isn't it?

If you still feel hard to use this 64 bit registry cleaner, please view how to use.

Users' Review
Native 64 bit version / extremely fast scanning...........after using it for several days now it's finding a whole lot of errors missed by other 64 bit programs I'm also using, I'm still in a bit of disbelief !
------- Keith Roberts from Texas
Tags
64 bit registry cleaner, registry cleanup tool, registry booster, regedit cleaner, registry repair, registry cleaner, windows registry, reg cleaner, pc tools, win7 registry cleaner, win7 registry booster, registry tool, clean registry, registry errors, pc cleaner, system cleaner, repair registry, best registry cleaner, Vista registry cleaner, Windows 8 registry cleaner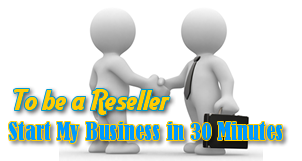 Related Applications
System backup and restore
AthTek Data Recovery supports to fast backup and restore your operating system, as well as important data.
Reinstall DirectX EZ
Reinstall DirectX EZ is the ONLY tool which can fix DirectX errors perfectly. It can get better performance when using together with 64 bit registry cleaner.