Best Registry Tool - AthTek RegistryCleaner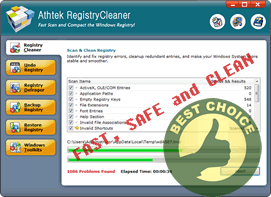 Thousands of registry entries are created ever since the system's birth. More entries will arise from daily application uses and software configuration changes. A registry tool is in high demand to safeguard the system well. Not only can wastes and errors be wiped off, but also registry can be optimized in size, saved and rebooted with a helpful registry tool. You will be free from poor system speed, blue screen, and pop-up error windows after using a registry tool regularly.
A registry tool to healthy registry is like a defrag tool to sound disk. RegistryCleaner is such a handy registry tool to fix, tweak and optimize your registry and wake your computer from snail mode. Get it activated, and say goodbye to those prying eyes to your Internet trails, personal files and greet more system space and speed right now!
Fix registry errors with the Registry Tool
Automatic repair of invalid entries

Invalid entries are created from incomplete uninstalling processes, wrong file operations, website browsing trails etc. The ignorance of registry mess will inevitably lead to system slow down, instability and even crash. A registry tool enables you to automatically find all bugged entries.

Repair errors

Numerous invalid entries are found in just a few seconds. Now you just need a simple click to repair them all. AthTek RegistryCleaner can perform better than any other registry tool in cleaning tasks.

Undelete the deleted entries

Occasionally, you will deleted some indispensable entries needed for certain software by mistake. Don't worry, with Undo function of this registry tool, you can easily select the messed move and bring the deleted registry entries back.


Defrag your registry

I am not kidding you, registry does need defragment too like our fragments need to be removed from our hard disks. Compact connects the entries closely enough to squeeze the blank space. You'll have a slimmer registry with the registry tool after this tweak.


Create a backup registry

Now you have a clean and slim registry, it's suggested you create a backup file of the current registry. With elapsing of time and thousands of entries to be added into registry, some malware will undermine your system more or less. It's a good habit to preserve a perfect registry backup. Also it is the most important function of a registry tool.


Retrieve memory

My words turned out to be true. Your computer is running more and more like a snail, blue screen is starting to bother you, not to mention unexpected and deadly system crash. Let's restore registry with the backup file now, we can bring the registry back to its zenith just using a long reserved backup file. That is why this registry tool be recognized as a charm tool in the world!

If you still feel hard to use the best registry tool, please view how to use.

Users' Review
Native 64 bit version / extremely fast scanning...........after using it for several days now it's finding a whole lot of errors missed by other 64 bit programs I'm also using, I'm still in a bit of disbelief !
------- Keith Roberts from Texas
Tags
64 bit registry cleaner, registry cleanup tool, registry booster, regedit cleaner, registry repair, registry cleaner, windows registry, reg cleaner, pc tools, win7 registry cleaner, win7 registry booster, registry tool, clean registry, registry errors, pc cleaner, system cleaner, repair registry, best registry cleaner, Vista registry cleaner, Windows 8 registry cleaner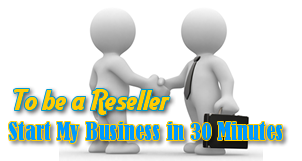 Related Applications
System backup and restore
AthTek Data Recovery supports to fast backup and restore your operating system, as well as important data.
Reinstall DirectX EZ
Reinstall DirectX EZ is the ONLY tool which can fix DirectX errors perfectly. It can get better performance when using together with a registry tool.