AthTek RegistryCleaner - Best Registry Booster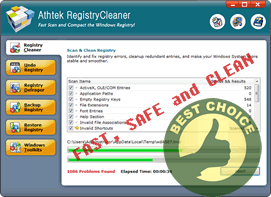 Your Windows 7 is running slower with each passing day? Let a win7 registry booster help to reborn your system! RegisteryCleaner offers complete functions to clear the unnecessary entries that arise from software installing & uninstalling, accessing & changing files and visiting websites etc. The win7 registry booster automatically analyzes the errors in your registry and fixes them smartly and safely. Much convenience and guarantee is given to users with this reversible win7 registry booster.
Besides removing redundant and error entries to boost system speed, the clearing of software, file and website browsing trail is a plus merit the win7 registry booster provides. You don't need to worry about leaking privacy out between some entries. With this win7 registry booster, your dream of an error-free registry will realize!
What can a Win7 registry booster do?
Have a thorough inspect of the Win7 registry errors

More and more redundant and wrong entries pile up in your registry, eat up your disk space and lower your system speed in the process of daily computer usage and software installation and uninstallation. The Win7 registry booster can automatically detect all the bugs in your registry.

Repair Win7 registry

After the inspection, the bugs can be removed by a simple click. Also if you want to play safely, you can delete them according to categories with this Win7 registry booster.

Erase past moves

The past moves towards your registry can be erased with the Undo function of Win7 reigstry booster. Just select the move you want to cancel, the past changes will be gone as if they didn't exist.


Economize your system space

Do you know that there are gaps between registry entries? Now that you've learnt it, do you want to spare some space from your registry? Compact feature is designed to achieve this. This Win7 registry booster smartly analyze your entries and rearrange them to best use the space.


Reserve current registry for future retrieval

The first thing we recommend you to do with a clean system is to backup with this Win7 registry booster. Reserve your error-free registry in case you need it when system starts to slow down, glitch or even crash.


Bring computer back to life

After running slowly from time to time, your computer starts to show symptom of a crash. Remember the reserved backup file you made with the Win7 registry booster? It's its turn to help you. Select the backup file choosing from RegBackup directory and hit "Start Restore". Your registry will be brought back to life in a moment!

If you still feel hard to use this Win7 registry booster, please view how to use.

Users' Review
Native 64 bit version / extremely fast scanning...........after using it for several days now it's finding a whole lot of errors missed by other 64 bit programs I'm also using, I'm still in a bit of disbelief !
------- Keith Roberts from Texas
Tags
64 bit registry cleaner, registry cleanup tool, registry booster, regedit cleaner, registry repair, registry cleaner, windows registry, reg cleaner, pc tools, win7 registry cleaner, win7 registry booster, registry tool, clean registry, registry errors, pc cleaner, system cleaner, repair registry, best registry cleaner, Vista registry cleaner, Windows 8 registry cleaner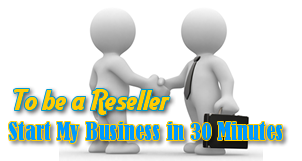 Related Applications
System backup and restore
AthTek Data Recovery supports to fast backup and restore your operating system, as well as important data.
Reinstall DirectX EZ
Reinstall DirectX EZ is the ONLY tool which can fix DirectX errors perfectly. It can get better performance when using together with a Win7 registry booster.