We have just received the message from GOTD, it said that our Skype Recorder will participate their give away of the day promotion on January 31. Anyone who want to have free Skype Recorder can download our Skype Recorder on January 30, and this version is allowed to record Skype calls for free before January 1, 2013.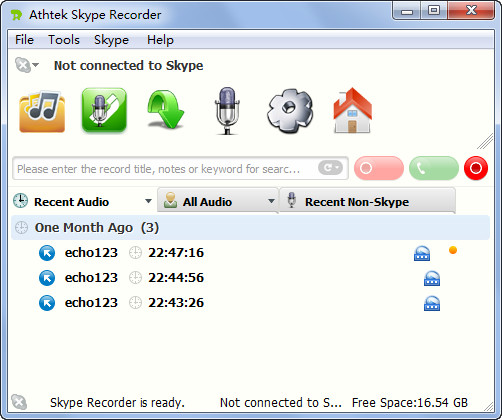 Please note: the version which we participate in the GOTD program is not the latest version of AthTek Skype Recorder. If you download the free version on that day, you will find that it is Skype Recorder v4.5 which can only record Skype calls with high-quality audio formats. The latest version of us is Skype Recorder v5.1 which enables you to record Skype calls with both high-qaulity audio and video formats.
The version you have downloaded from GOTD cannot be updated to the latest version of Skype Recorder directly, otherwise you will be asked to buy a license from our website with the full price $29.95. Please feel free to tell your friends about this special offer, and we hope our Skype Recorder could be useful for you.