Free Google Translate Desktop V2.1.90 Has Already Been Launched!
We are going to release a new version of Free Desktop Translator, which will include new features. If haven't ever used our free desktop translator, please download it from below link: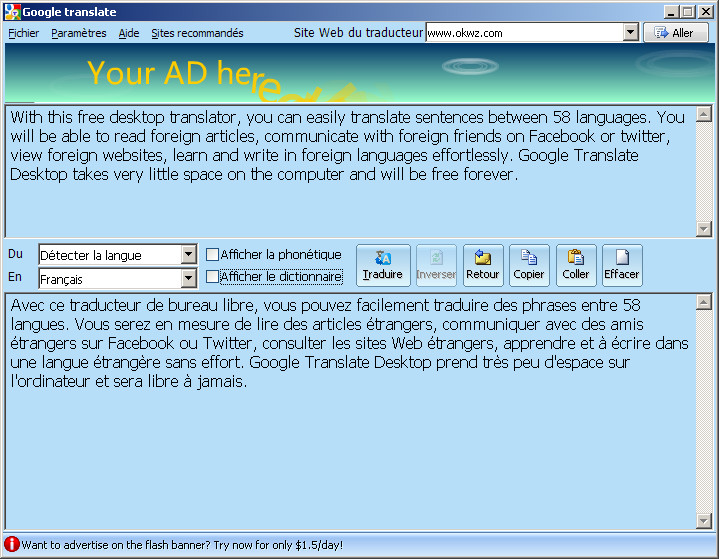 Google Translate Desktop is portable free software for Windows users. It can fast translate select text into target language. If you are learning foreign language or reading foreign websites, Google Translate Desktop would be a best mate for your work. As a portrable translator, you don't need to install/uninstall it to your computer. Run in on your desktop then it can work for you. As a skilled user, you can just use 2 keys to get the translation: Ctrl+C. Once you have selected the text,  press Ctrl + C then the translations will be made in result field.