May 14, 2013  |  Development Center of AthTek Software
———
We have released a new version of Free Google Translate Desktop, which has included new features. The new version was available since May 14. You can now download and upgrade your version to the latest for free. Thanks to Abdelilah FARHAOUI who suggested the new features to us. If you have any suggestion too, please feel free to let us know. We thanks to your contribution!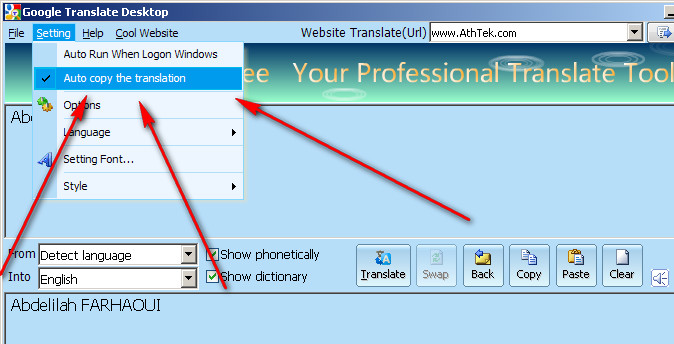 What's New:
* Supports to automatically copy the translation results.
Previously, you can translate the text content by Ctrl + C, You will need to select the translation result and copy it to clipboard for future reference. In the latest version of Free Google Translate Desktop, there is a new option of "Auto copy the translation". Once you have selected this option, the translation result will be copied to clipboard automatically.