Song writers always want to write songs that have rich emotional impact. An emotional song contains two parts: meaningful lyrics and emotional music. Meaningful lyrics like a poem. It requires nice writing skills and sensitive feelings in your head. Creating emotional music is a more complex work. Even you got wonderful rhythms in mind, you could hardly put it into your music composition. Writing a song in particular music emotion is still a big problem to most song writers. Fortunately, we can do that by using AthTek DigiBand. In this article, you will read how to write a song in particular music emotion with AthTek DigiBand.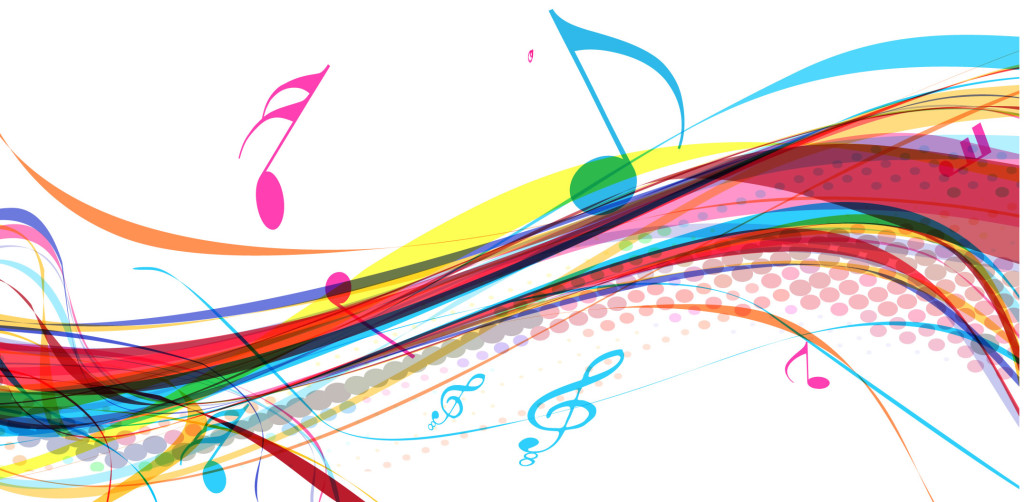 When you have installed the trial version of AthTek DigiBand to your computer, start it and click on button "Make a song", then you will see the Composition Guide window. In this window, you will see the emotion drop down menu on top left corner. Simply choose the music emotion you want and click button Auto Composition, you will get the piece of music in your selected emotion immediately. If you don't like the created music, you can simply redo it all over again to create another emotional music.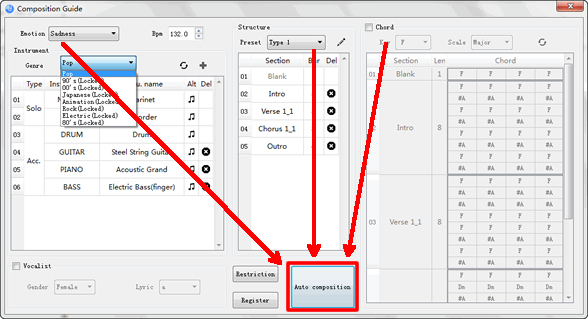 38 music emotions you can choose:
Random– no particular music emotion selected. Program will choose a music emotion for you randomly.
Sadness
Depression
Anguish
Worry
Anxiety
Disappointment
Tendresse
Cherish
Peaceful
Memory
Affection
Loneliness
Silence
Clear
Limpid
Gentle
Pleasure
Clean
Melodious
Courage
Fantastic
Satisfaction
Happyness
Leisurely
Romantic
Beautiful
Excitement
Love
Relaxing
Joy
Lyric
Euphoria
Affectionate
Gratitude
Warm
Cute
Sweet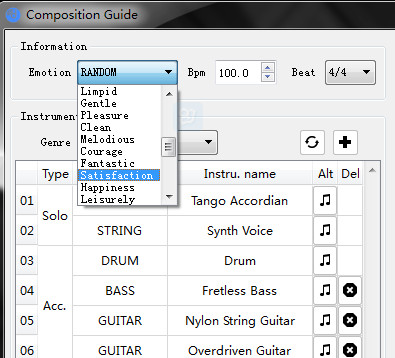 When you change the music emotion, the BPM (beat per minute) and chords will change synchronously. But the beat, instruments and structure won't change synchronously. You can change them manually if you want to try a different music style. Different music emotions produce different emotional music. AthTek DigiBand can definitely help with any emotional music composition in your way.