Thank you for all the concern about our previous special offer– $396 off for AthTek WebXone. We have just launched the new special offer in June: anyone who buy a lifetime license for AthTek NetWalk Enterprise Edition will save up to $200 each license. Buyers only need to go to monitor-tool.com (the product website for AthTek NetWalk) and will see the discount link on home page. This special offer will expire at June 30, 2014. If you are looking for a comprehensive packet sniffing program for your enterprise network management, AthTek NetWalk Enterprise Edition is the best choice we highly recommend!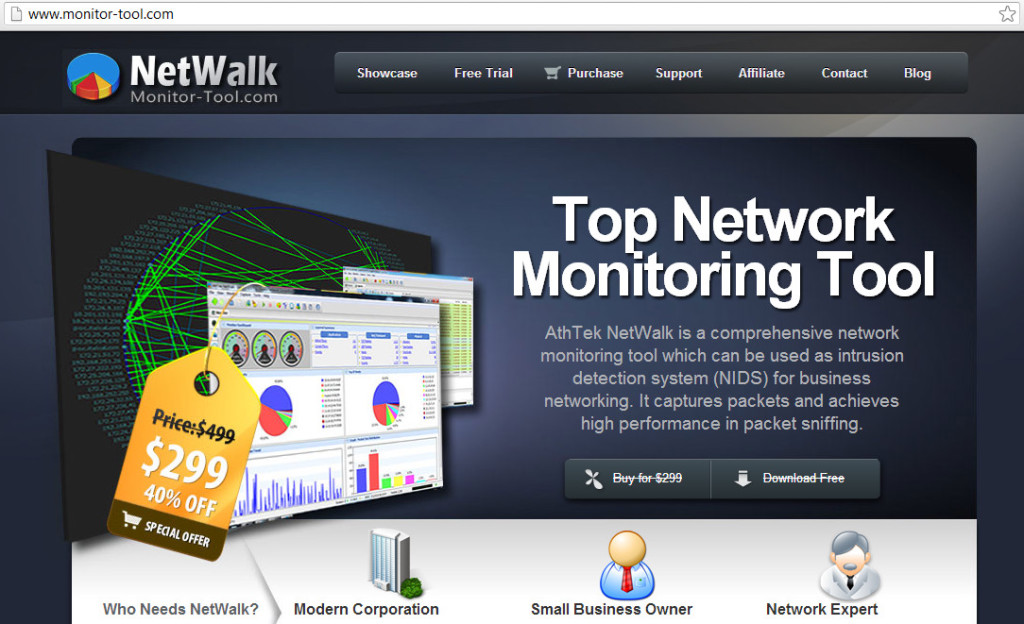 AthTek NetWalk is a comprehensive network monitoring tool which can be used as intrusion detection system (NIDS) for business networking. It captures packets and achieves high performance in packet sniffing. AthTek NetWalk learns from many pop packet sniffing tool, and optimized the way of network monitoring. It takes the entire network traffic under control, and generate the network status report by visible diagrams.
There are a lot of small business who highly depend on network, but they cannot afford the high prices of other packet sniffers. AthTek NetWalk is a better choice which has higher packet sniffing performance but low cost. You can view the compare of packet sniffers and network monitoring tools at HERE.