[PDF] We have just released a new version of Skype Voice Changer, which supports to send out flash movies for free and get a notification bug fixed. All the users including free trial users are allowed to upgrade it to the latest version for free. If you are looking for a funny application to play pranks on your friends, Skype Voice Changer will be a nice choice for you to make a good laugh.
Download and Install Skype Voice Changer V2.6 for Free!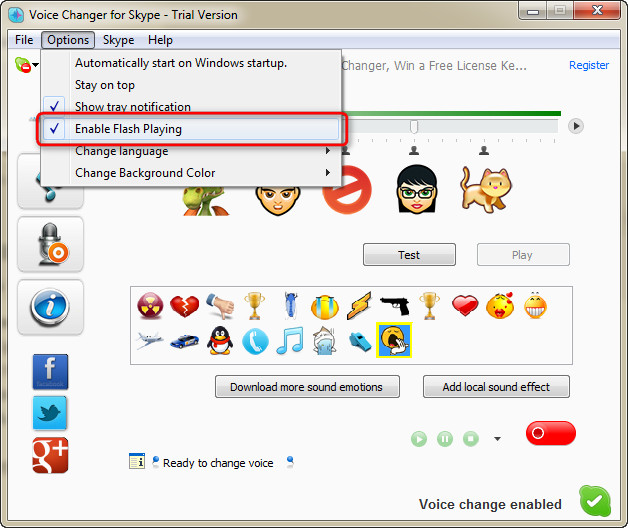 What's New?
* Supports to send flash to contacts.
Skype Voice Changer v2.6 supports to send flash movie to contacts. Users can simply enable/disable flash sending function in Menu –> Options –> Enable Flash Playing. It requires your contact has installed AthTek Skype Recorder or Skype Voice Changer on the computer, then you can send flash emotions to the other side for free during the Skype call.
* Fix a bug in auto notification.
Aaleyah Daoud reported that even he unselected the notification option, the contact will also receive the notification. We found a bug in notification and got it fixed now.