We have just launched a new special offer for software developers: you can get $496 price off in purchasing WebXone. No matter personal license or enterprise license, $496 will be auto subtracted in the payment instantly. This means you will get a legal personal license at $499 or enterprise license at $1484. This is the lowest price for WebXone till now, and we won't let it be any lower in the future. If WebXone is in your watching list, it is the only opportunity to get it at the best price!
AthTek WebXone is an intelligent RIA (Rich Internet Applications) builder for software developers to create web based applications with C++Builder, VC, VB, Delphi and PowerBuilder. If you already got the project in any of these development environments, WebXone can assist you to convert the project from client based software to web based app in seconds. Without any web development skill is required, WebXone greatly extends software developers' ability in web app development. If you are looking forward to creating web app with C++Builder/VC/Delphi, WebXone is the creator we highly recommend!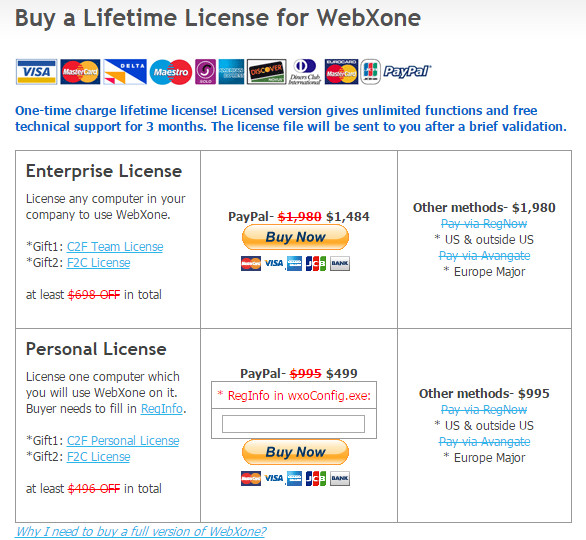 The personal license allows one software developer to use WebXone on specific computer, and the enterprise license allows all software developers to use WebXone on any computer in a licensed company.  No matter which license to buy, you will get at least $496 price off in the payment.