Since Skype released the latest version 6.22, many 3rd-party applications for Skype ceased to work on the latest version. We have received some reports about this issue and have tested both AthTek Skype Recorder and Skype Voice Changer on the new Skype v6.22. We found that our applications for Skype cannot work on Skype v6.22. Please downgrade your Skype to v6.21 (free download) and you would be able to use both AthTek Skype Recorder and Skype Voice Changer again on any older version Skype. We are still looking for a solution to this issue and hope to release the compatible versions in a few days.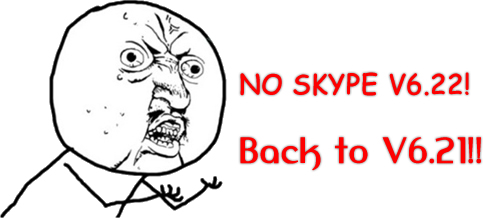 How to downgrade Skype to V6.21?
Step.1 Uninstall Skype v6.22. Please go to [Start] > [Control Panel] > [Programs and Features]. Find Skype v6.22 and select to uninstall.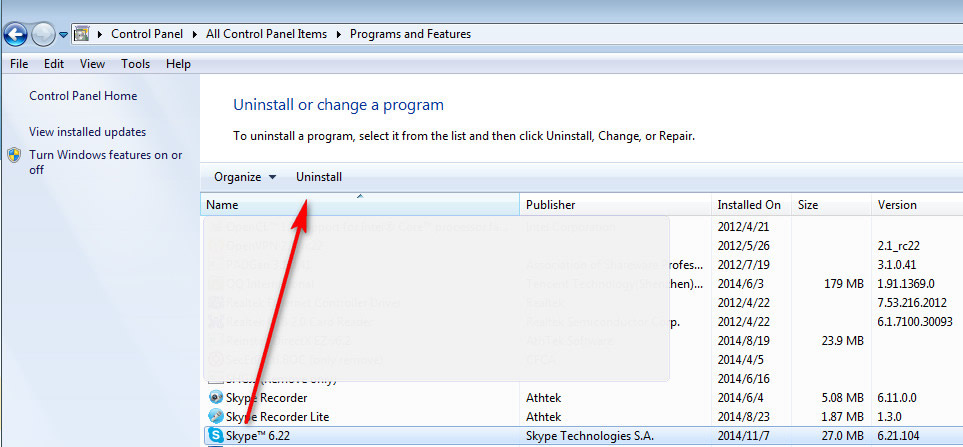 Step.2 Download and install Skype 6.21. Please click to download Skype v6.21 and install it to your computer.
Step.3 Run AthTek Skype Recorder or Skype Voice Changer and you will be able to use any of them on Skype 6.21 without problem.