We are going to release a new version of Code to FlowChart Converter, with PHP to flowchart feature included. The new version is expected to be available in this month. All the users (including free version users) are allowed to upgrade your version to the latest one for free by then.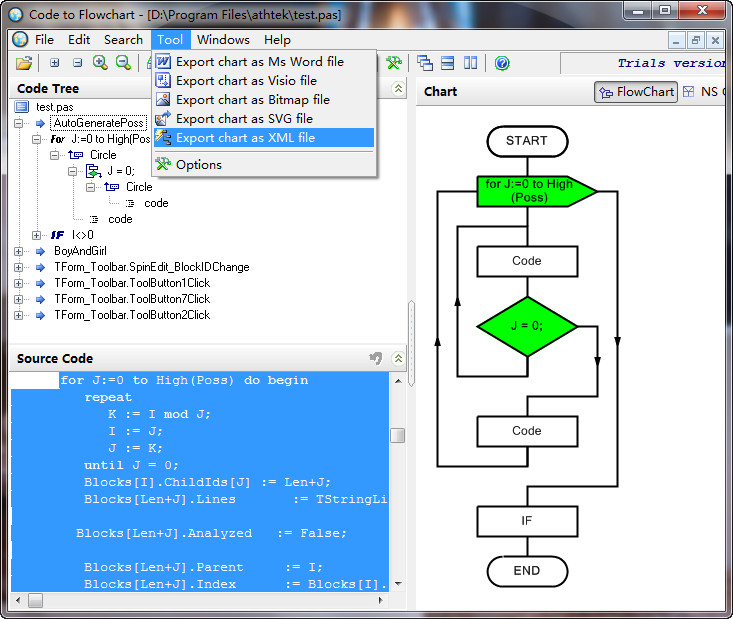 Code to FlowChart Converter is a professional flowcharting tool for software engineers and technical document writers. It is the #1 source code to flowchart tool which can greatly help in large project. It has a great look on the interface and is able to export the flowchart as MS Word/Visio/Bitmap/SVG/XML file formats as you need. The quality of charts is the best in such kind of programming tool. You can use the flowcharts directly in your report or print them out for group review.
The new version will includes PHP to flowchart features. This means you would be able to convert C/VC/VC++/Delphi/PHP code to flowchart or NS chart flexibly. It will be released soon in this month. If you couldn't waiting to use it, you can download the free trial now and you are allowed to use it 20 days for free! Also I will recommend you to purchase a lifetime license from our official website. Buy it now you can get 30% price off from $119 with our 2012 final special offer!