[PDF] March 12, 2017  |  Development Center of AthTek Software
————
AthTek Skype Recorder has been updated to v7.1. The new version doesn't depend on Skype desktop APIs to work. Any of our users including free trial users, is welcome to download and install the latest version 7.1 in high quality Skype call recording. Skype has stopped supporting Skype v7.16 or older. It is recommended to upgrade Skype to the latest version either. Please go to the download page to download AthTek Skype Recorder v7.1.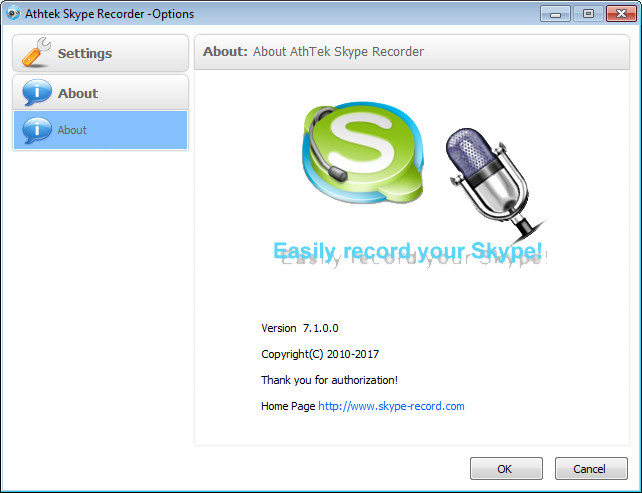 What's New?
* Be compatible with the latest version of Skype.
Skype's desktop APIs ceased to work since March 1, 2017. All Skype recorder programs which were developed on desktop APIs dead then. AthTek find a new way to capture Skype calls and the new solution doesn't depend on Skype desktop APIs.
* Optimize the audio recording quality.
AthTek Skype Recorder has the best recording quality. This  time, we upgrade the solution in audio recording. Audio will be captured directly through sound card. Thus it will get the original audio source in call recording.