RegistryCleaner Has Been Released!
AthTek Software is going to release the new version of AthTek Skype Recorder at the end of January 2011.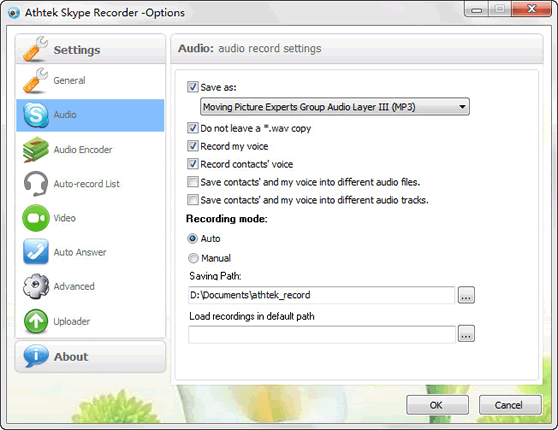 AthTek Skype Recorder is the most requisite mate of Skype IM tool. It starts with your Skype, and records Skype calls automatically in high-quality audio files. It comes with a clear interface, you can easily know what to do next if you are using it. The new version of Skype Recorder enables you to automatically upload your recorded audio file to the server. AthTek Skype Recorder is popular with both commercial and private Skype conversations.
What's New In The New Version 3.9.5?
* Add FTP Server Functions;
* Enhanced Skype Recording Quality;
* Fix Some Bugs.
Learn More About This Program: http://www.athtek.com/skype-recorder.html
Related Solutions: http://www.athtek.com/solution/skype-remote-meeting.html
50% OFF For Skype Call Recorder
Take Audio Notes For Online Conversations