March 25, 2013  |  Development Center of AthTek Software
—————
AthTek Skype Recorder v6 has finally been released on March 25. A few new features has been included into the new program. It is one of the best choices for Skype call recording. More and more enterprises take AthTek Skype Recorder as a most used communication tool for business. As an inexpensive Skype recording tool, it can also record high-quality Skype conversations for individual Skype users.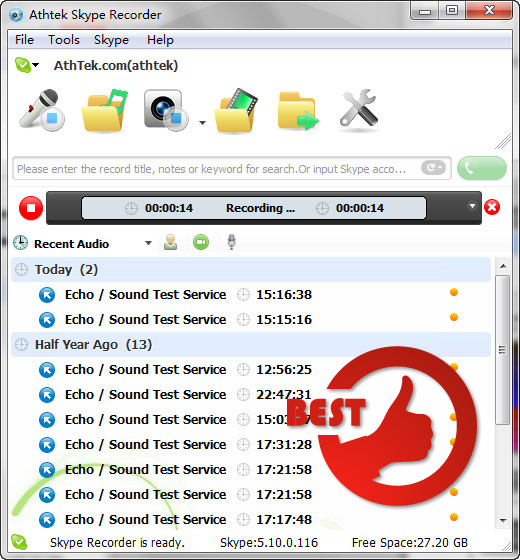 What's New?
* Support Polish interface;
We have included Polish language interface in AthTek Skype Recorder v6. Thanks to M.Kotleszka who provides Polish translations to us. Free registration codes has been sent to M.Kotleszka for thanks to his contribution. Till now, AthTek Skype Recorder supports English, Italian, Chinese, German, Japanese, Spanish and Polish.
* Add call info statistics;
We have added a new function to AthTek Skype Recorder – daily call statistics. You would be able to view the daily statistics directly in Skype Recorder.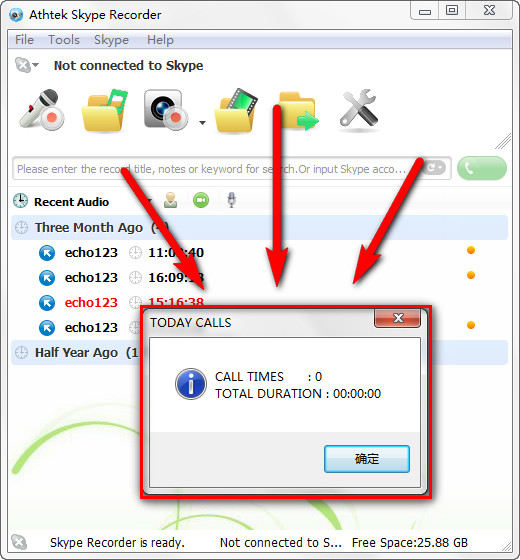 * Fix a little bug in video call recording.
We have received several feedback which said that sometimes the audio wouldn't be included into the video call recordings. It may be caused by many reasons and we are trying to fix this error completely.
If you are looking for a quality Skype Recorder for business or individual use, please download and try AthTek Skype Recorder. You will enjoy the most advanced Skype recording software in the world!