February 3, 2015   |   Development Center of AthTek Software
———–
Voice Changer for Skype v3.0 has been released on February 3, 2015. Anyone including free trial users are allowed to download and install the new version for free. If you are a licensed user, maybe you will be asked to input the license key again to activate the full version. If you don't remember your license key, please send your transaction/order ID through your order email to us, then we will reply the license key to you within 12 hours. If you are new to Voice Changer for Skype, we highly recommend to download and try the new version by yourself.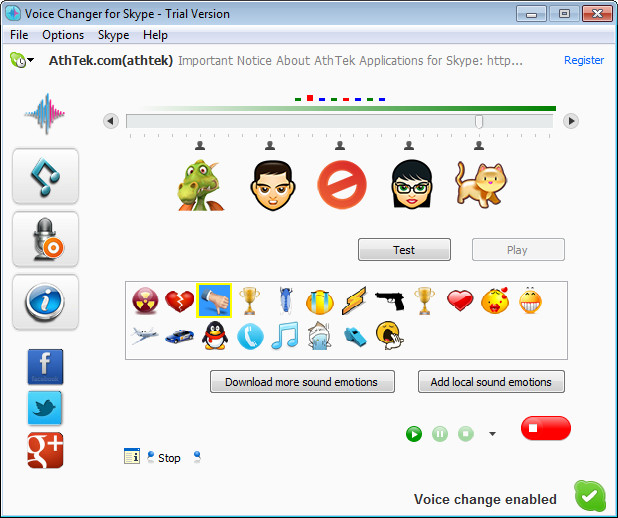 What's new?
Be compatible with the latest Skype 7.1.
Skype changed its APIs again in Skype 7.1 and some of the voice changing functions have been involved. We had to update Voice Changer for Skype to make it be compatible with all Skype versions. If you have found any compatible issue with the previous version of Voice Changer for Skype, please download and install v3.0 and all the issues will gone.