Print Layout Designer v2.0 Has Been Released!
July 17, 2011, Development Center of AthTek Software
———————
Print Layout Designer is going to release a new update, which can provide more better dynamic print out services. In the new version, Print Layout Designer provides image dynamic print out service.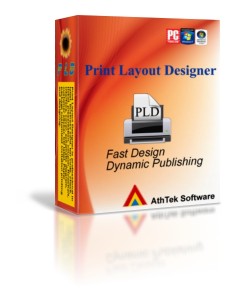 Print Layout Designer is a powerful dynamic desktop publishing tool which offer lable design, bar code design, ticket design and an one-click dynamic printing service. If you are running a small business which needs to print a large amount of lable/bar code/tickets for different people, you would love this software!