[PDF] March 15, 2015  |  Development Team of AthTek Software
————-
We have released a new Windows application named AthTek Skype Parental Control (SkypePC). It runs invisibly in background and records Skype calls automatically for parents. It can also send the monitoring results to parents through emails. AthTek Skype Parental Control is compatible with Windows XP/Vista/7/8 and it costs $39.95 per license for lifetime usage. If you are looking for a Skype parental control tool, AthTek SkypePC is definitely the best choice you should never miss.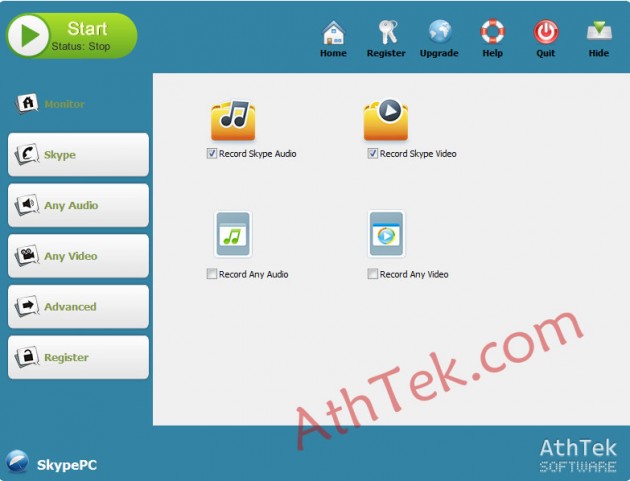 Key features:
* Invisible Monitoring.
AthTek SkypePC is complete invisible on the computer. Only when you press the hotkeys and input the unlock password, you can revive it on desktop.
* 2-Step Verification.
Skype Parental Control requires 2-Step Verification: hotkeys and unlock password. Even if the hotkeys have been pressed by accident, the application still requires the customized unlock password to be shown on desktop.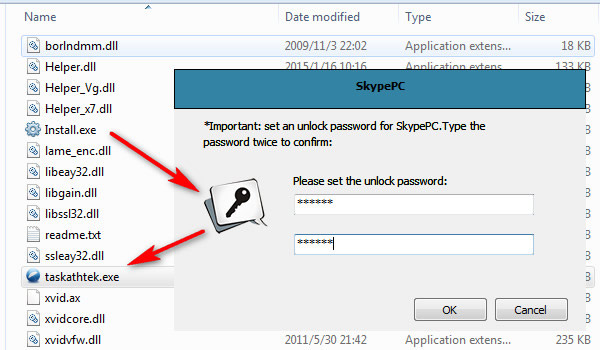 * Automatically Record Both Video and Audio Calls Over Skype.
Just like in AthTek Skype Recorder, SkypePC can record both Skype audio and video call in high quality either.
* Trigger Monitor Based on Other Programs/Processes.
SkypePC supports an advanced trigger monitor to record microphone or the full screen. Program will start recording when the listed programs/processes start.
* Auto Email Recordings.
SkypePC supports to send the monitoring results to parents through emails.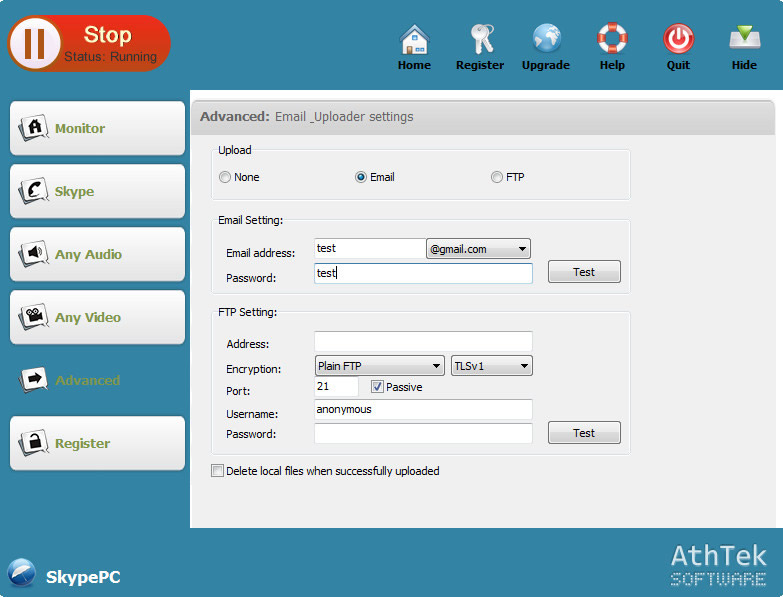 * Auto Upload Recordings.
SkypePC can also upload the recordings to a web server automatically.
* No Skype API is Required.
SkypePC doesn't require Skype APIs to run. This means when SkypePC is running, no reminding message will pop up on Skype.
* Easy for Use But Powerful.
SkypePC has a clean interface but it can perfectly do parental controls over Skype.