We are going to release a new website special for Reinstall DirectX EZ. It has the same site template with our Registrycleaner and includes more useful information of DirectX solutions.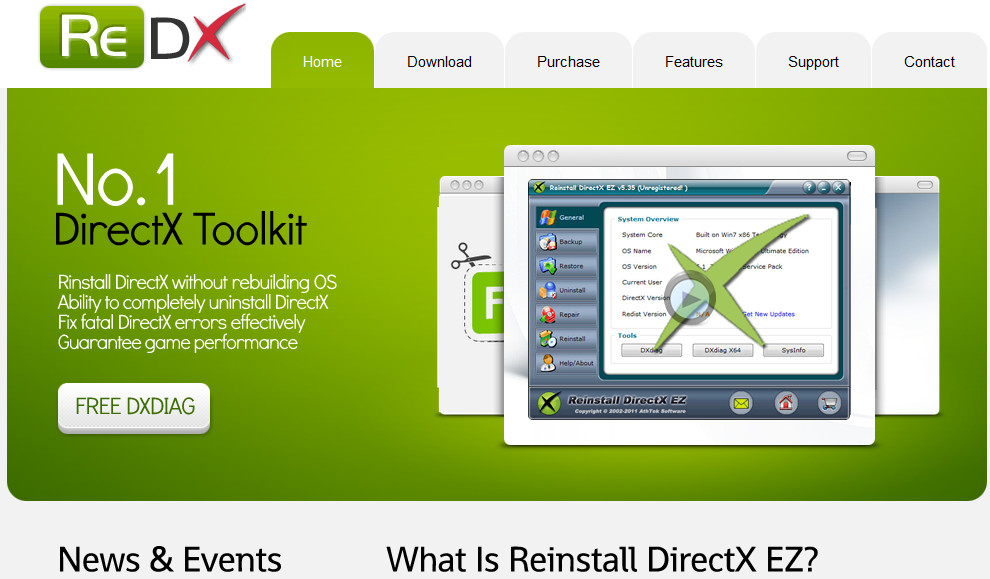 You would not be new to DirectX if you are a game lover. Sometimes when you are trying to login DOTA, you find that a popup comes out to your screen – fatal DirectX error: code 5. You search throughout the internet for a solution, but the only thing you get is to reinstall your operating system to recover the DirectX file.
Now you don't need to reinstall the entire operating system any more, Reinstall DirectX EZ can help. The only thing you need to do is to insert the system disc, then the toolkit will automatically extract necessary DirectX files from the disc and repair DirectX in minutes. This is the most convenient way to fix fatal DirectX errors in the world.