December 6, 2011    Development Center of AthTek Software
—————–
We have released a new version of Reinstall DirectX EZ. In this new version, we have optimized the source code structure inside Reinstall DirectX EZ.
Download Free Trial Of Reinstall DirectX EZ v5.36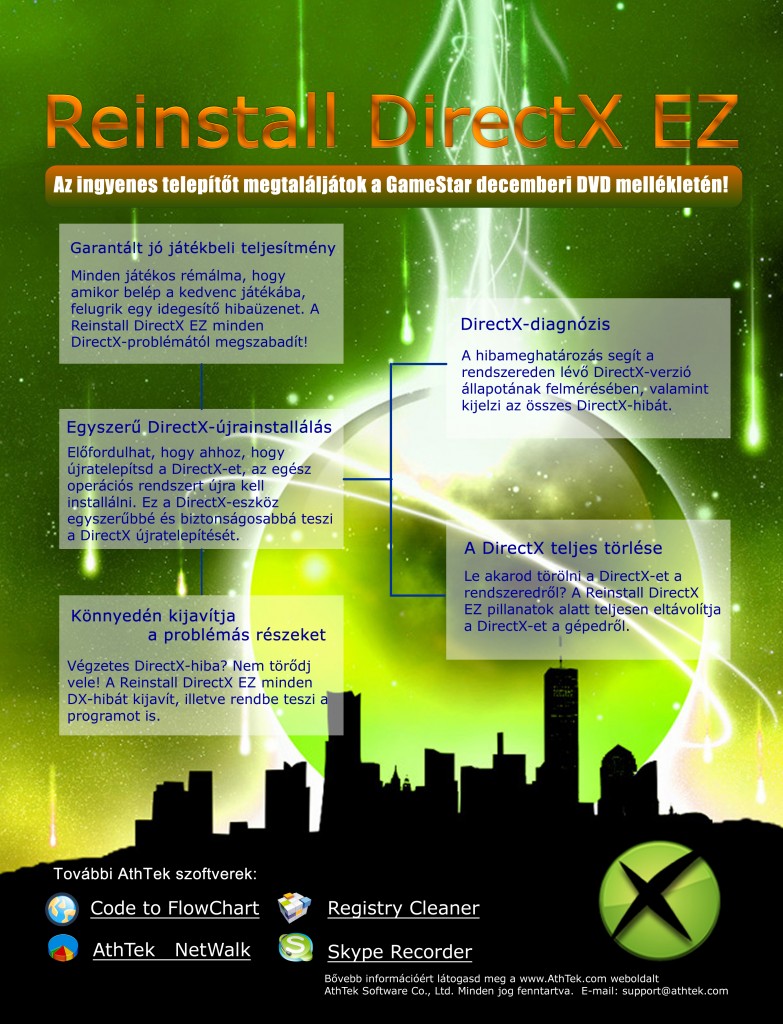 BTW, we will publish an one year authorized version on GameStar December issue. If you are in Hungary, you can get that copy by book the GameStar magazine in December. You will see a registration code in the GameStar DVD supplement, and you can register the GameStar version for one year using. Please note, the GameStar version cannot be updated to our free trial version, also the registration code you got from GameStar cannot register our free trial version. Otherwise your authorization will be cancelled instantly.