AthTek Skype Recorder has been included into Skype App Directory since June 20. This means you can now download and try AthTek Skype Recorder for free in Skype's shop! Go to Skype App Directory to find AthTek Skype Recorder now!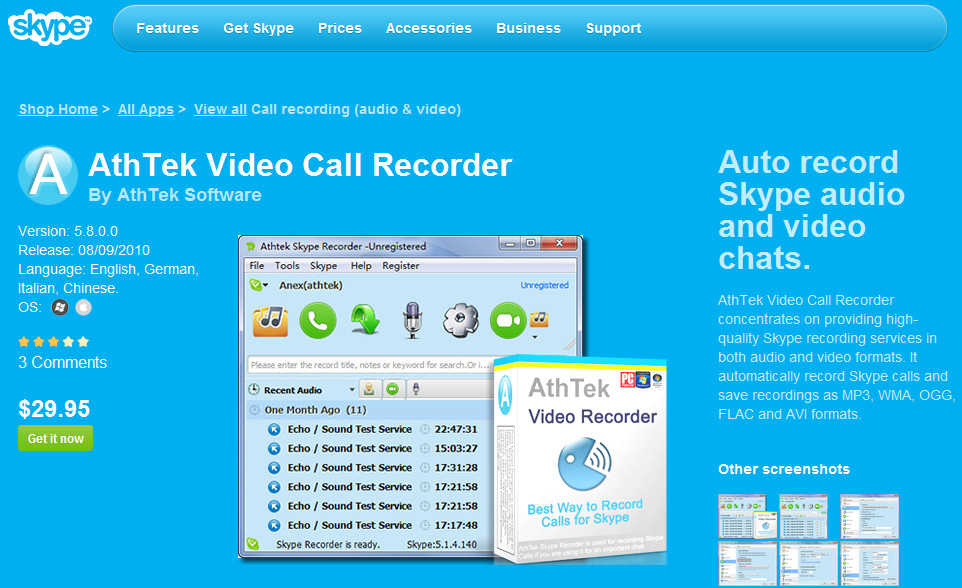 AthTek Skype Recorder was called "AthTek Video Call Recorder" in Skype App Directory. It was quite new to Skype App Directory and it was listed under Call recording (audio & video) sub-directory. AthTek Skype Recorder has been awarded as "Top Paid" in Skype Shop and was certificated by the editor of Skype App Directory.
If you used Skype a lot you would probably know Skype App Directory. AthTek Skype Recorder is the audio and video recorder you should never miss in Skype Shop. We only have 3 comments for our Skype Recorder in App Directory. If you have any suggestion or commends please don't be hesitated to leave a message to us in Skype App Directory. We would love to provide considerable discount coupons to the one who review us in Skype App Directory!