January 10th, 2013  |  Development Center of AthTek Software
————
We have finially released AthTek Flowchart to Code – the auto pseudo-code creator for software engineers. Now you can download and try the free trial from our official website. The full price for AthTek Flowchart to Code is $199.
Download and Try Free Trial of AthTek Flowchart to Code v1.0 Now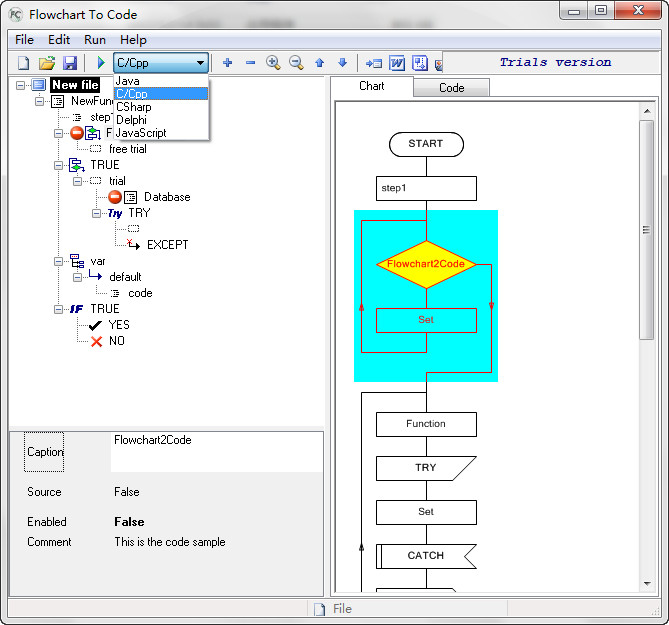 AthTek Flowchart to Code is an advanced programming tool for software engineers. It can create pseudo-code automatically without writing code. With AthTek Flowchart to Code, the only thing you need to do in software development is to design a complete flowchart of the program you want. It supports multiple programming languages including C, C++, C#, Java, JavaScript and Delphi. The flowchart is also editable in it and you can export it to MS Word/Visio/SVG/BMP file formats. You will save a lot of time and energy in software development for iPhone, iPad, Android, PC and web app. It has but does not limit to the following features:
* Generates full pseudo-code with one click;
With AthTek Flowchart to Code, you don't need to create pseudo-code and flowchart manually. The only thing you need to do is to design the flowchart and click to create pseudo-code for it.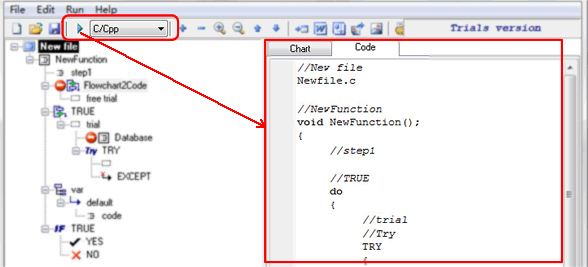 * Supports multiple programming languages;
It supports to create pseudo-code in multiple programming languages such as C, C++, C#, Java, JavaScript and Delphi.


* Programming without writing code;
The only thing you need to do is to put the program flowchart from your mind to AthTek Flowchart to Code, then you would be able to get the source code of it instantly. It makes creativity to be the only work for you.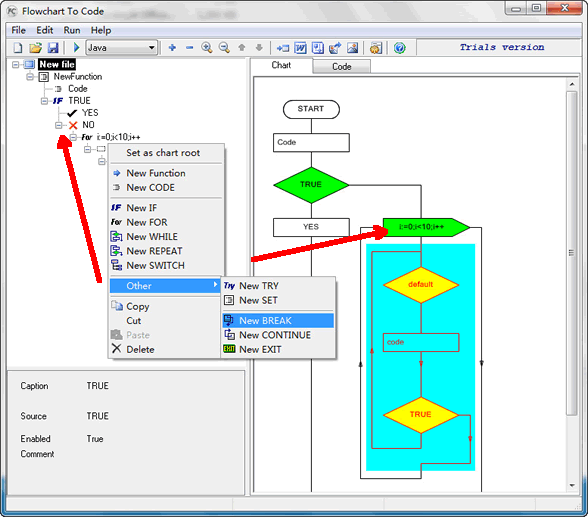 * Create applications for PC, iOS (iphone & iPad), Android and Web;
With the multiple programming languges supported, AthTek Flowchart to Code makes software development to be an easy work to do. You can effortlessly create various applications for  iPhone, iPad, Android, PC and website.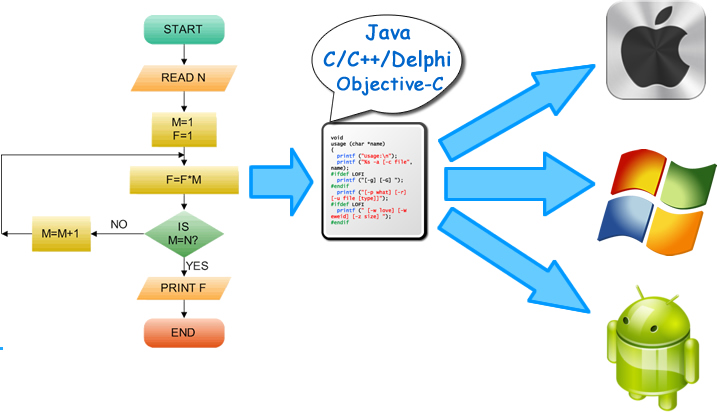 * Editable flowchart and code tree;
The flowchart and code tree can be edited directly with your mouse. You can flexibly add or remove any node from the flowchart such as FUNCTION, CODE, IF, FOR, WHILE, REPEAT, SWITCH, TRY, SET, BREAK, CONTINUE and EXIT. The only thing you need to do is to right click on the code tree or flowchart and you will have the option to do that.
* Supports to reset the root of flowchart;
It supports to reset the root of flowchart. This means you are able to display part of the entire flowchart, and convert part of the flowchart to code flexibly. If you have a large project, this will help in partial analysis.
* Exports flowchart to MS Word/Visio/SVG/BMP/XML;
As a companion programming tool of AthTek Code to FlowChart Converter, the flowchart can also be exported as MS Word/Visio/SVG/BMP/XML file formats.
* Improves the utility of pseudo-code;
If you want to go further with the pseudo-code, you can improve the utilities by adding Caption, Source Code and Comment to the pseudo-code. You can also set the section to be TRUE/FALSE flexibly.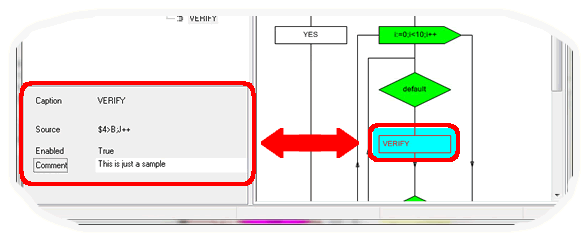 * Custom flowchart diagrams;
The stype of flowchart is not fixed. It can be optimized as your wish.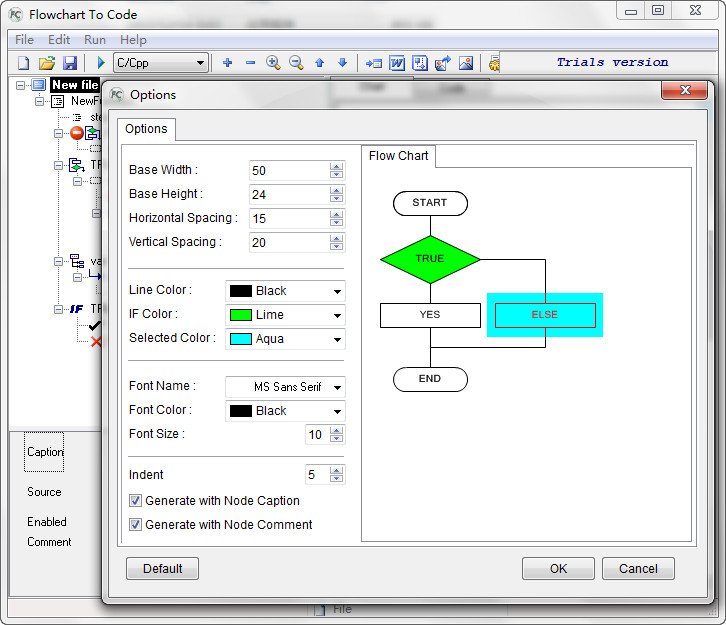 It is now provided 30 days free trial on our official website. If you are interested with this programming tool, please download and enjoy the free trial. The free trial has a few limitations in using. If you want to remove all the limitations, please purchase a registration code for lifetime effortless software development. You will enjoy our 24/7 technical service and update service for free then!