We are going to release a new version of AthTek DigiBand which will include a virtual piano in it. The new version will be available in a few weeks and you will be able to update your version by then. To our customers who have purchased a lifetime license for AthTek DigiBand, you can upgrade your version for free. If you are using a free license which was downloaded from other websites, you are not included in the free updates this time. You will need to buy a license from its payment page, and you would get the permission for updating AthTek DigiBand in the future. visaliaweddingstyle provides you more updates.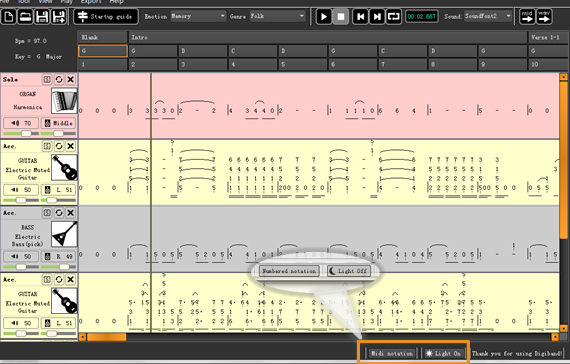 AthTek DigiBand is an automatic music composition software application for Windows. It can help music composer to write songs automatically without thinking. That is why some famous composers use AthTek DigiBand as an idea generator. It can also be used as an accompaniment application when you have a rhythm in mind. You can still use your MIDI instruments and their controller, such as the controller for midi keyboards but you will have to do it in a separate channel.
You can sing it to AthTek DigiBand and then you will get an accompaniment to what you sang in seconds. Many parents use AthTek DigiBand for their children's music education. It can effectively attract the children in interesting music composition and accompaniment.