[PDF] November 25, 2013  |  Development Center of AthTek Software
—————
We have released a new version of AthTek DigiBand with Piano Roll Window supported. All the purchased and trial users are allowed to update to the new version for free. If you were using a free license which ends up with "******431WPD", please do not install and register this new version with your license on the same computer. Otherwise your license will be expired immediately and you have to buy a new license for continuously using.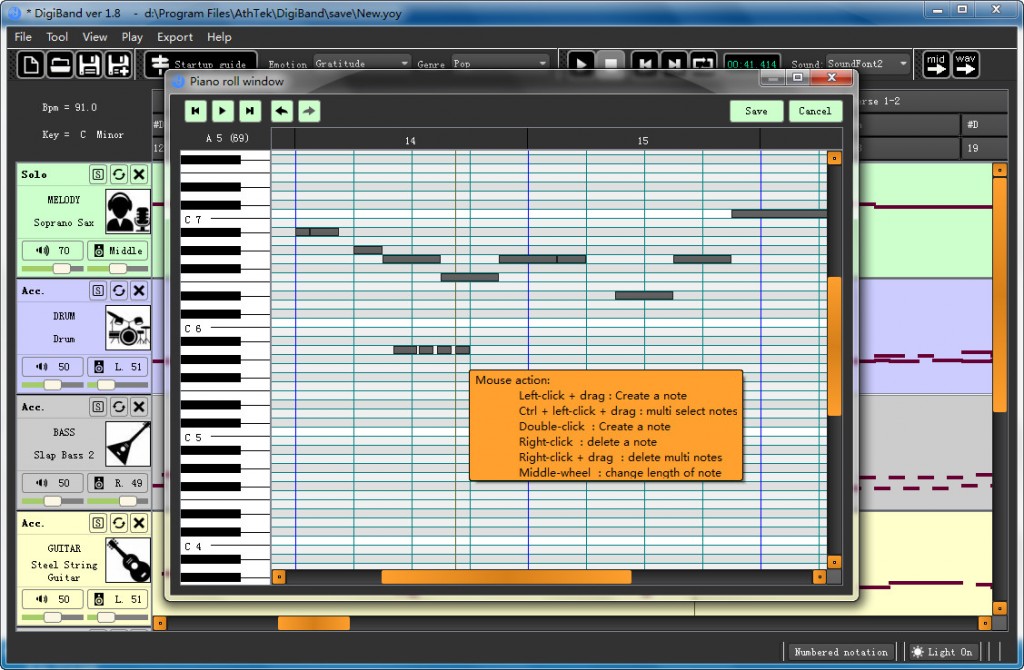 What's New:
* Supports piano roll window;
AthTek DigiBand v1.8 add piano roll window in notes editing. Users can access piano roll window by clicking on the button of editing.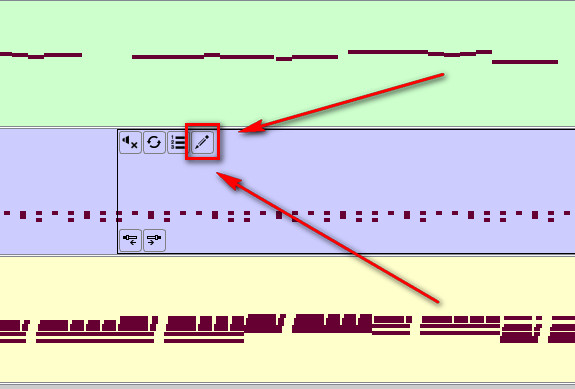 * Supports to edit note;
In the new piano roll window, users can edit every note individually with mouse.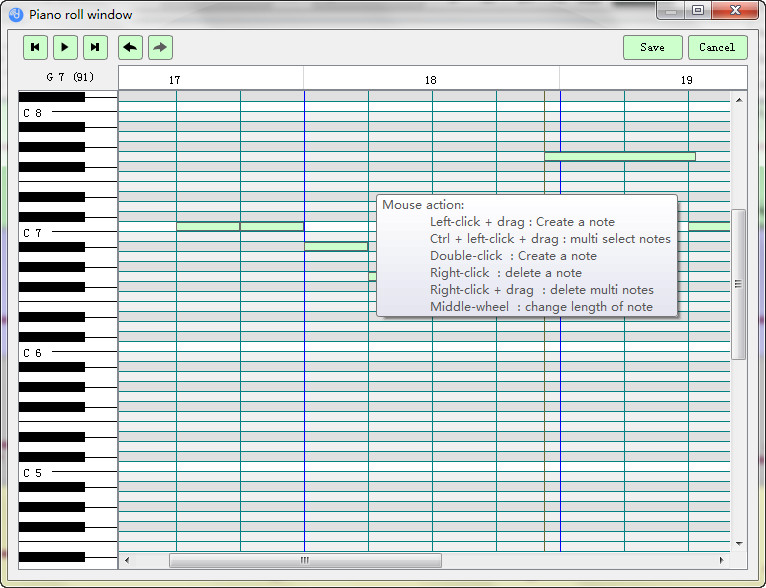 Left click + drag = create a long note.
Ctrl + Left click + drag = select multiple notes.
Double click = select a single note.
Right click = delete a note.
Right click + drag = delete multiple notes.
mid-wheel = change length of note.
* Fixes bugs.