AthTek Skype Recorder v6.10 Has Been Released!
As I have mentioned a few weeks ago, Skype will stop its APIs in December 2013. Skype Desktop APIs were used by 3rd-party developers (like us) in creating apps for Skype. We are not happy for this but we already got a solution to this issue. If you are using Skype v6.9 or v6.10 these days, you might see the warning message on Skype which stated that SkypeRecorder.exe would cease to work after December. If you have read our previous announcement you should already know that we got prepared for this and would release a new version of AthTek Skype Recorder to support new Skype versions. Now it is coming!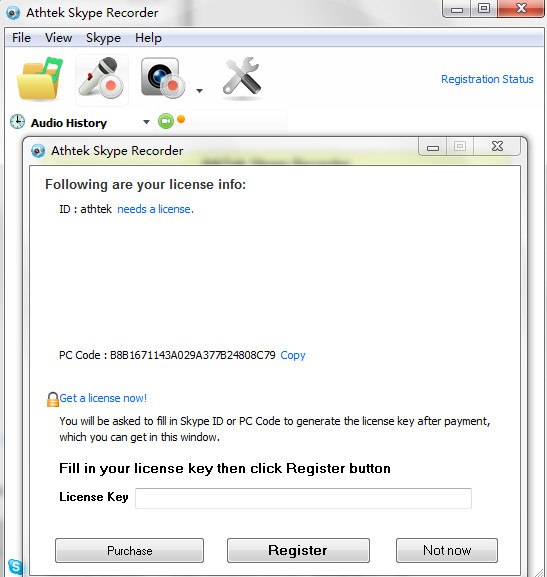 The new AthTek Skype Recorder has almost the same functions as before, and it would be able to work together with any Skype version you can have. But I have to say that I still like the previous version AthTek Skype Recorder. With Skype Desktop APIs, it can perfectly record Skype calls for both business and individual use. If Skype doesn't stop its APIs in previous Skype versions (such as v6.8), you can still use AthTek Skype Recorder v6.0 for video and audio call recording. Then you need to downgrade your Skype to v6.8. If Skype stops its desktop APIs for all the Skype versions, you would have to install the new AthTek Skype Recorder by then. We will transfer your license to the new version instantly.