December 18, 2014  |  Development Center of AthTek Software
—————
We have released a new version of AthTek Skype Recorder which has solved a compatible bug in video call recording. Now AthTek Skype Recorder is totally compatible with any version of Skype from v3.0. If you are using an old version of AthTek Skype Recorder, please upgrade your version to v6.18 and you will definitely have a better experience in video call recordings. If you are a new user, please feel free to download and install the latest trial version below.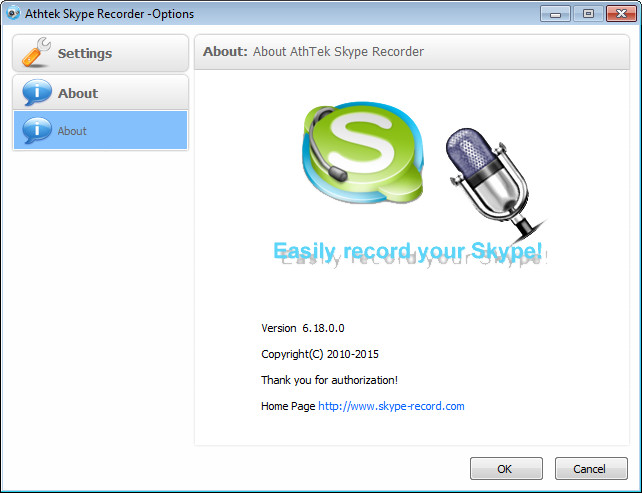 hat's New?
* Fix the bug in video call recording;
Skype upgraded its APIs in version 7.0 and sometimes our Skype Recorder software didn't start recording the video call automatically. When we received this report, we tested it on several machines then finally found what the problem was. On December 18 we released a new version which perfectly solved this problem.
* Support to compress file size for audio recording.
With the new version, the audio will be compressed to a smaller size in video call recording. This means that the recorded video file size will become smaller but the quality is the same as before.