Reinstall DirectX EZ Has Been Released!
Free download the PDF version of this article
June 17, 2011 Development Center of AthTek Software
——————-
After months close testing, we are going to release a new software which is able to solve almost all DirectX problems – Reinstall DirectX EZ!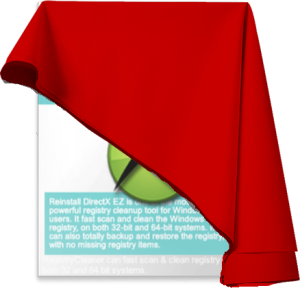 If you are a game fan, this should be a greate news for you, Reinstall DirectX EZ will take great care of your system, let you enjoy the game without DirectX crash! Imaging that, you are going to play your favorite game, but a DirectX error comes out on your screen. It is such spoil-sport and you just want to break the screen into pieces. In a general way, if you want to fix the DirectX errors, you need to reinstall the operating system, then get the DirectX updated to date. But it is so fussy to reinstall the system and you will lost a lot of time on that.
What you should do, is to use a tool which can help you to repair DirectX errors and reinstall DirectX to your computer conveniently. Reinstall DirectX EZ is just the ONLY tool you can use. It can help you a lot when you are facing DirectX errors. Reinstall DirectX EZ can totally control DirectX and get all the tasks done without system reinstallation.
It will contains features as follow:
Anyone who wants to get a free registration code of Reinstall DirectX EZ, please forward this post to your blog, FaceBook or Twitter, then send the link of your post to pr@athtek.com. After your link has been approved, we will send you a registration code for free! Please hurry, we only provide the free registration code till we finally release Reinstall DirectX EZ!
BTW, using AthTek RegistryCleaner along with Reinstall DirectX EZ, you will get better system user experience!
RegistryCleaner – Registry Cleanup Tool for 64-bit systems
AthTek NetWalk V2.0 Has Been Released
User's review: A big remedy to run my game-Reinstall DirectX!