A new version of Skype Voice Changer will be available for soon on our official website and branch sites. The new version will allow you to play cute sound effect to your contact.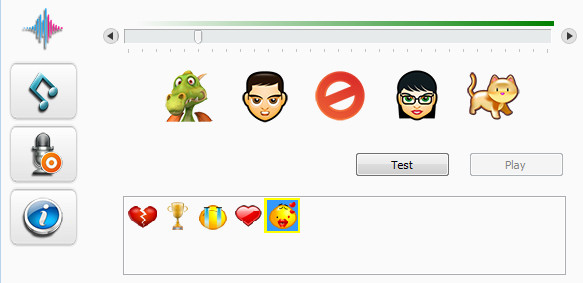 New Skype Voice Changer greatly improve the UI for better experience. It will allow you to quickly set the voice changing state by clicking on the 5 preset states. Also you can change the voice pitch by dragging the box left or right.
We add the funny sound effect features in the new Skype Voice Changer. You can insert the cute sound effect during a call by double clicking on the effect icon. More sound effects can be downloaded from our official website. You can also add customized sound effect by yourself.
This new version will be available before October. If you are still hesitated to use Skype Voice Changer v1.0, the new version will definitely worth waiting!