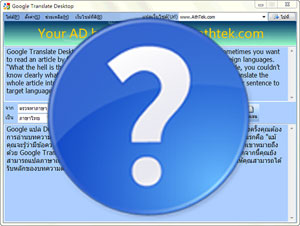 News from AthTek R&D Department: New Version of Free Google Desktop Translator is Coming in few days!
For a long time, Free Google Desktop Translator is our top-rated product, and is very popular among the people who need Google Translate on their desktop. We are very pleased the software can help so many people, and wish we could do better.
The new version will offer Slovak package for the User Interface Language, that means it will offer English, Chinese Simplified, Chinese Traditional, Thai, Spanish, and Slovak by now.
We newly designed UI will come to the nest version. It will more friendly to our users. Hope you'll like it.
The new version will be more stable for we have fixed some reported bugs.
You can look forward it, and do not forget to update when it is released, cause it's totally free!