Previously we published a post which said that the special offer for Flowchart to Code would end at the end of January. This news has been updated days ago: we decide to extend the special offer for Flowchart to Code to the end of February! Official website only!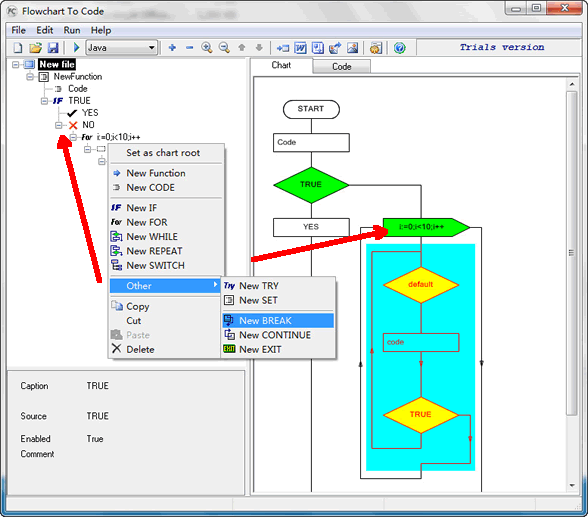 Flowchart to Code is a new programming tool of AthTek Software. It can create pseudo-code as well as the flowchart automatically without writing source code line by line. The only thing you need to do is to put the flowchart from your mind into Flowchart to Code, and then it will create source code according to your flowchart. If you are willing to develop software for iPad, iPhone, Android, PC or website, this programming tool will save a lot of time in your software development process.
The trial version of AthTek Flowchart to Code is provided on our official website for free. You can download it from HERE. The free trial allows you to start the program for 30 times with nag screen. If you like it, please buy a full version to use it for lifetime. It is in our special offer now which will save $99 for you.