We are going to release a new version of Skype Voice Changer, which will support Polish language interface. After that, Skype Voice Changer will support up to 5 kinds of languages.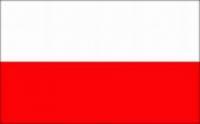 Skype Voice Changer is an interesting app for Windows users. It can flexibly change the voice pitch in Skype call. It can also send funny sound emotions to the caller. As the third Skype app of AthTek Software, it absolutely supports high quality Skype call recording (audio). You can save the recordings to your computer. Maybe 10 years later, these would be the most beautiful memories between you and your friends.
The new version is expected to be released in May. Please have your patience and get ready to try the new version. As always, all our customers are allowed to upgrade versions to the latest one for FREE!
BTW, we have just released a new software named Free Voice Changer. You can use it for lifetime free.