Skype Call Recorder Has Been Updated to V4.2
New Website For AthTek Skype Recorder
Skype is widely used in our daily lives. We use it to make online calls with our business partners, lovers, family and friends. In some case, we need to listen to a remote online call to know exactly what they were talking about. Suppose that, you are using Skype to contact your business partner. Some day you are not in your office when the Skype call gets through. Your employee answered for it but you don't know what he or she said to your business partner. Did he or she delivered a wrong message to your business partner? If it is true, that will bring losses to your business. What you need is a tool which can monitor remote online calls for you. It will automatically record the Skype conversation, and enables you to listen to the conversation remotely.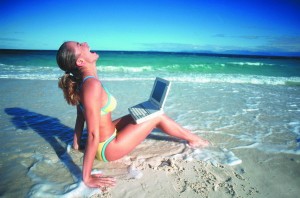 AthTek Skype Recorder can help you with the remote Skype calls monitoring. It secretly starts with Skype, and automatically record the whole Skype call in high-quality audio files. You can hear the record from a remote side by setting FTP SERVER option of AthTek Skype Recorder. All the details of the Skype call will be uploaded to a web server for you can download it and listen to it. With this useful function, you are able to enjoy your journey because everything is under you control. Although you are not there, but you know better than who answered the Skype call!
Monitor Remote Online Calls – Business and Office Solution
Take Audio Notes For Online Conversations
Monthly Promotion: 50% OFF For Skype Call Recorder
How To Speed Up Your Computer
AthTek Skype Recorder is Going to Update