Skype Call Recorder Has Been Updated to V4.2
AthTek currently release a new related website for AthTek Skype Recorder. It comes with a great interface, and will offer more information about high quality Skype voice recording to our users. Get a quick overview of the new AthTek Skype Recorder website here.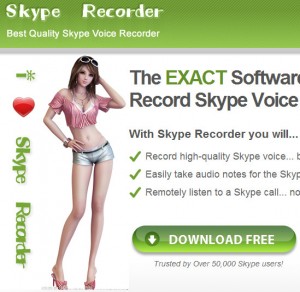 You can get more information here, including free download service, purchase guide, comparison with other Skype Recorders, etc. Anyway, it will offer better and better user experiences for our dear users!
AthTek RegistryCleaner is Coming!
AthTek Skype Recorder – Automatically record high-quality Skype calls
Monthly Promotion: 50% OFF For Skype Call Recorder
Does the Skype Recorder software record audio from Skype video calls?
Independent Site For AthTek Keylogger – Computer Monitor
AthTek Skype Recorder is Going to Update
Say "Hello" to Your Father on Father's Day