[PDF] We have started a new bundle deal for all software developers. If you buy a license for WebXone in 2014, we will give you additional 2 licenses for Code to FlowChart Converter and Flowchart to Code Converter for free. This means you will save at least $398 in the bundle deal! You will get 3 valuable licenses in the order to WebXone. Further than that, if you bought the Enterprise License for WebXone, you will get a team license for Code to FlowChart and a license for Flowchart to Code. In this bundle deal, you will save up to $698 in total!



AthTek WebXone is an intelligent RIA (Rich Internet Applications) builder for software developers to create web based applications with C++Builder, VC, VB, Delphi and PowerBuilder. If you already got the project in any of these development environments, WebXone can assist you to convert the project from client based software to web based app in seconds.

Code to FlowChart is an automated flowchart generator for software developers and document writers. It analyzes the programming statements, loops, then builds a diagram, all fully automated. Code to FlowChart helps users to understand complex system.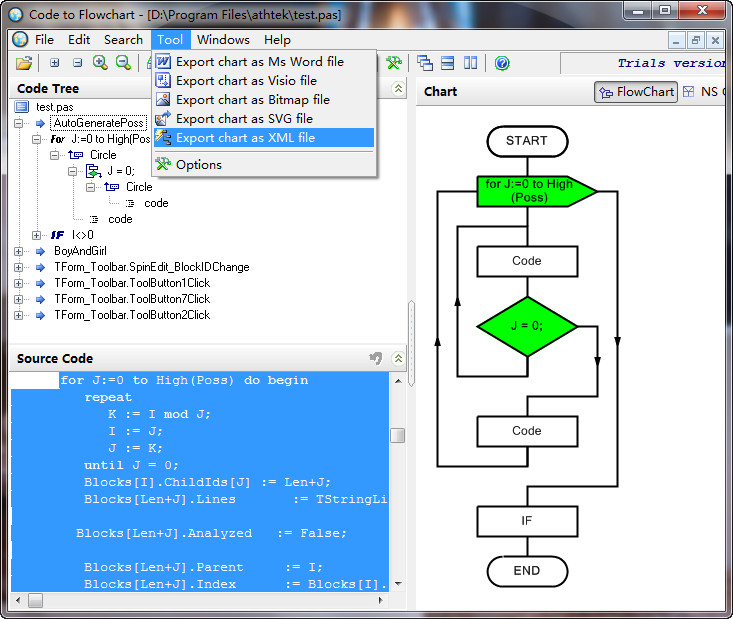 AthTek Flowchart to Code Converter is an advanced programming tool for software engineers. It can quickly create pseudo-code in C/C++/C#/Java/JavaScript/Delphi without writing code, and create an editable program flowchart by clicks. If you are planning to create applications for iPhone, iPad, Android, PC or even website, AthTek Flowchart to Code Converter will greatly help in your project.
Get a free quote on your used iPhone to see if it's actually worth selling.