AthTek RegistryCleaner v1.06 Has Been Released
May 22, 2011 Development Center of AthTek Software
—————————-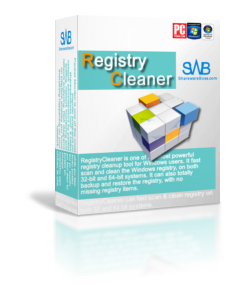 AthTek RegistryCleaner has already been released! RegistryCleaner is one of the most powerful Registry Cleanup Tool in the world. It comes with a neatly designed interface, and help users to scan, clean, compact, backup and restore the registry. It supports both 32-bit and 64-bit systems, and will observably boost your system speed. It is very simple to use, even a child can handle it by a few clicks, never mind the knowledge of registry.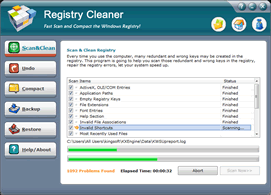 It is recommend that a PC user should clean and compact the registry every week, to maintain a good condition of the system. Especially for the Windows 64-bit systems, most of the registry tools profess that they are compatible with the registry of Windows 64-bit systems, but actually they are not. The registry of 64-bit system is quite different from 32-bit systems. Those registry tools misguide users to use a 32-bit registry tool on a 64-bit system. That was so wrong! But AthTek RegistryCleaner is offering a real solution for 64-bit system users. With AthTek RegistryCleaner, everyone can easily scan, clean, repair, compact backup and restore the registry of both Windows 32-bit and 64-bit systems!

BTW, use Reinstall DirectX EZ together with AthTek RegistryCleaner, you can get more better system performance!
RegistryCleaner – Registry Cleanup Tool for 64-bit systems
Speed Up Your Operating System – Business and Office Solution
How To Speed Up Your Computer
Monthly Promotion: Save $10 on AthTek RegistryCleaner in July